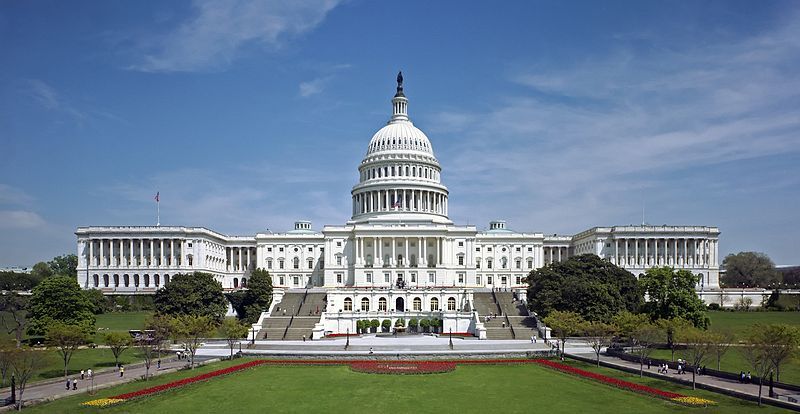 On Friday, January 24th, the internet was buzzing with articles about Clay Aiken and his rumored run for the Democratic nomination in the 2nd Congressional District in North Carolina.  By the end of the day, Clay's name was on Yahoo's trending list.  Yes…everyone seems interested in what is in the future for Clay Aiken.
There are 8,740,000 articles about Clay Aiken on google.  Of course, many of these are the same article picked up by many different smaller sites.  There are a few that are very interesting.  I am quoting parts of these articles.  The link to the articles is the title (purple).  I hope you will support these articles and read the entire post at the source.
Huff Post – Politics – Clay Aiken Makes Moves Toward Congressional Bid, Report Claims
Following earlier claims that Clay Aiken was considering a congressional run in North Carolina, a local report says the former "American Idol" contestant is pulling together a campaign team.

Sources tell WRAL that Aiken, a North Carolina native, has consulted with Democratic strategists Betsy Conti, Nation Hahn and Gary Pearce for a potential 2014 run, and has spoken with the Democratic Congressional Campaign Committee…

…the DCCC couldn't confirm Aiken's plans, but Southern Regional Press Secretary David Bergestein told HuffPost it's no surprise Rep. Renee Ellmers (R-N.C.), a controversial lawmaker in the state, has drawn opposition.

"Congresswoman Ellmers is responsible for the most unpopular and reckless Congress in history that's put the middle class at greater risk but it's up to potential candidates to talk about whether they're interested in running for Congress, not us," he said…

…Aiken was the "American Idol" runner-up in 2003, and came out as gay in 2008. No stranger to politics, he spoke out against North Carolina's Amendment One in May 2012, denouncing the legislation that aimed to define marriage as between one man and one woman.

"The polls in North Carolina show that over 60 percent of North Carolinians actually support some recognition for same-sex couples, be it civil unions or domestic partnerships," he said on CBS' "Face the Nation." "As North Carolinians see what it's done, and what it will do, I think they will support the fact that President Obama did speak out on principle. … I think we'd like to see politicians speak out on principle a little bit more."
This article by Jennifer Bendery also includes a video of Clay.
Newsobserver.com – Rumor confirmed: Clay Aiken considering run for Congress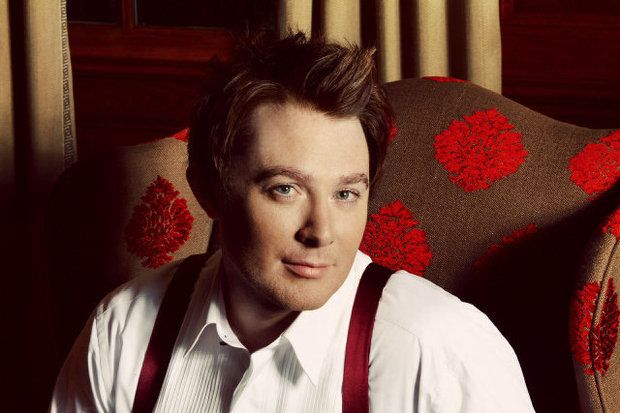 Pop singer Clay Aiken is seriously considering running in the Democratic primary to challenge incumbent U.S. Rep. Renee Ellmers in the 2nd Congressional District.

Gary Pearce, a longtime Democratic Party consultant, said Friday that Aiken has discussed the prospect with him and others. Pearce said he has had two or three conversations with Aiken over the past month.

"He's a smart guy," Pearce said. "He's serious. He's approaching it the right way. I think a fresh face, someone who has not been been in politics, is exactly what the Democratic Party needs in this environment."…

…Earlier, even the rumors prompted the N.C. Republican Party to mock him. In a statement released Thursday, Executive Director Todd Poole said, "Clay Aiken, who was the runner-up on American Idol and Celebrity Apprentice is running for Congress? Seriously?"…
Written by Craig Jarvis, this article includes some great quotes from Gary Pearce.
Pop singer Clay Aiken, who first made a name for himself as a contestant on "American Idol," is considering a run for Congress in North Carolina's 2nd District, a state Democratic Party consultant said Friday…

…Ellmers, the incumbent, who won the office in 2010 as a tea party candidate, also will have competition as some Republicans have said they don't think she's conservative enough. Radio talk show host Frank Roche has said he plans to seek the GOP nomination.
Pearce said he thought Aiken would attract young and new voters and that his lack of previous political involvement would be a plus, especially with voters who "are disgusted with Washington."…

…The 35-year-old Aiken is gay and has a son who was born through in-vitro fertilization. While that might be a negative in such a conservative district, Pearce said he believed most voters who wouldn't support a gay candidate probably wouldn't support a Democratic one either.

And voters are really concerned about one of two things, he said: "Why they work hard and can't make ends meet or why they can't find jobs."…
 Martha Waggoner wrote this article and has included a bit more details.  The bolding in this article is by me.
And for a smile, I found this tweet:
My choice for representative in November may come down to Clay Aiken or Renee Elmers. "Congressman Aiken" has a nice ring to it #NC02

— Barry J Dussault Jr (@GoRedSoxNC) January 25, 2014
Congressman Aiken does sound good to me too.
CANN will be following Clay and the current news about him… but we will continue to remember important Clay anniversaries.  AND…we will also post about interesting events in music, Broadway, GLSEN, and of course, The National Inclusion Project.
I hope you will check back…if there is breaking news, we will post as quickly as we can!
Clay Aiken News Network is an unofficial fansite. We are not affiliated in any way with Clay Aiken or his management. This website was made by fans for fans and makes no impression or impersonation of the official site, which can be found under the domain
clayaiken.com.