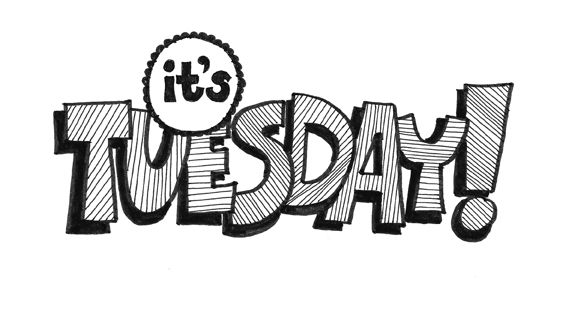 It's hard to believe that the General Election in the United States is in 69 days!
Monday was a rather quiet day for the supporters of Clay Aiken.  Clay has been busy doing things outside of his public life…I can't imagine how busy he must be!!
There were a few interesting things that happened on Monday:
Early on Monday, Clay Aiken sent out an e-mail:
I wanted to be sure you saw something our campaign released on Friday. There are so many issues that are important to our district, but one that I've highlighted in this campaign and will continue to bring awareness to as a Congressman is how we serve our military and veterans.

Over the past few months, I've carefully listened to the needs and concerns of the veterans and military families here in our community. With thousands of veterans making their homes around the Fort Bragg area following their service, it's essential that the representative serving this district be an advocate for their needs in Washington. Unfortunately, their voices are too often going unheard by our current representative and in the halls of Congress.

In my recent Huffington Post article, "5 Easy Things That Members of Congress Could Be Doing for Our Military and Veterans, But Aren't," I lay out a few easy ways Congress could better serve our military and veterans. The topics range from combating veteran homelessness to properly funding the schools attended by the children of our service men and women.

Very little gets done in Washington these days, even when congressional action and attention is desperately needed. It's time for Congress to stop being reactive and start being proactive — especially when it comes to addressing the needs of our military and veteran community. They fought to serve us. We must serve them better.

I hope you'll read and share my latest Huffington Post piece. We've got to do more for our nation's heroes. Bringing attention to their needs is a good start.

Yours,
Clay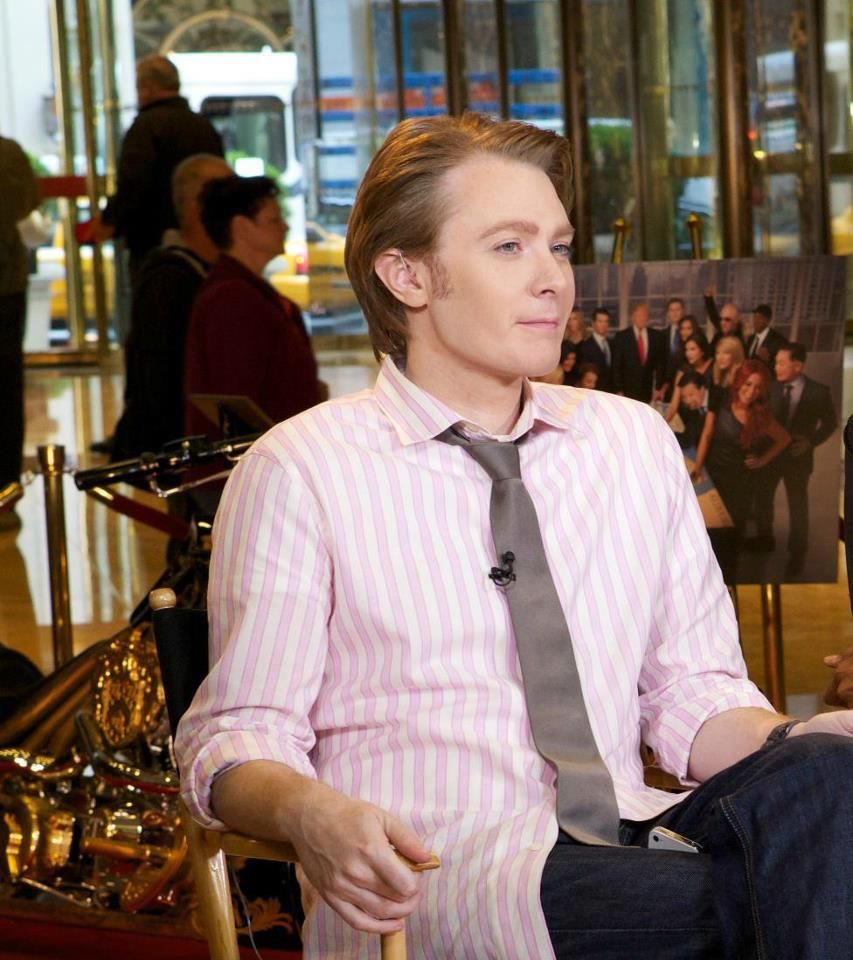 US News and World Report – University posted a new article about Clay and his visits to Fayetteville Technical Community College
Clay Aiken Supports Efforts to Ease the Military-to-Civilian Transition
by Rebecca Strong
By now, most people are well aware that Clay Aiken has a voice. The former "American Idol" contestant isn't just using it to croon, though – he's also spreading the word about the challenges veterans face. Aiken, a Democrat, is facing Republican Renee Ellmers for North Carolina's Second Congressional District seat, and a core part of his campaign has focused on increasing support for those who have served in the military.

This subject is a personal one for Aiken.

The singer told WTVD-TV that his brother, a Marine, completed two tours in Iraq. When he returned, he struggled to secure a job, which Aiken attributes to the fact that his military training didn't translate easily to college curricula or the civilian workforce. Fortunately, Fayetteville Technical Community College (FTCC) in North Carolina has made a concerted effort to ease this transition for the soldiers coming out of Fort Bragg.

Over the past two years, the school has enrolled 3,000 veterans or more – the highest rate of any state college or university, according to WTVD-TV. The institution also opened an All-American Veterans Center earlier this summer, which offers services such as counseling, coaching, assistance with job placement and certification of military experience for college credit. Veterans and servicemembers who are hoping to continue their education can search FTCC's new online database to determine how their training may meet the requirements for an associate's degree, the Fayetteville Observer reports.

While touring community colleges across North Carolina, the singer stopped at FTCC to see the school's new Veterans Center. Aiken applauded the center's efforts, commenting that it could serve as an example for what should be established across the country, particularly in areas with considerable military communities.

Still, Aiken says there is much work to be done to bring attention to available veteran resources and the accessibility of mental health referrals. He stressed that servicemembers should be better educated about the full scope of benefits that can be available to them.

"When you're done with active duty the DOD sort of hands you off to the VA and there are a lot of people who fall through cracks there," he said, as quoted by WTVD-TV. "I think the federal government has an obligation. I think all of us have an obligation to do a better job of supporting people."…
The article goes on to discuss the program at FAYTECHCC and how it is a model for many other colleges.  To read the entire article visit USNEWS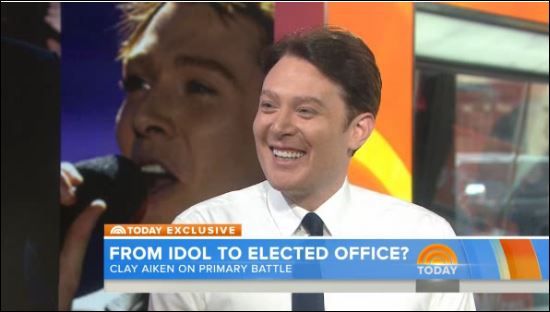 ~~~~~
On Wednesday, August 27th, Clay Aiken will be the guest of honor at a reception/fundraiser at the Whetstone Wine Cellars in Napa, California.  NAPA =EARTHQUAKE???  The owners of the estate posted the following on their Facebook page:
The Château Is Open

Our family, friends and crew here at Whetstone Wine Cellars are all well and accounted for. The Château has managed to come out unscathed and we're assessing damage to the unfinished wine and warehouse. Most of all, we're keeping everyone who has experienced loss from yesterday's #earthquake in our thoughts. — with Jamey Whetstone and Michelle Whetstone.
How lucky that this beautiful property was not damaged by the severe earthquake.  The following are a few pictures of the Whetstone Wine Cellars. A big thank you to Michelle and Jamey Whetstone for hosting this event.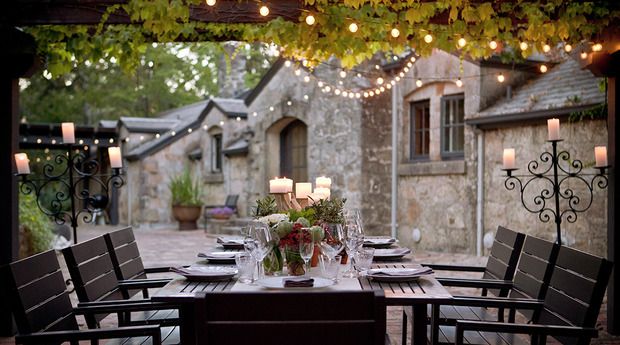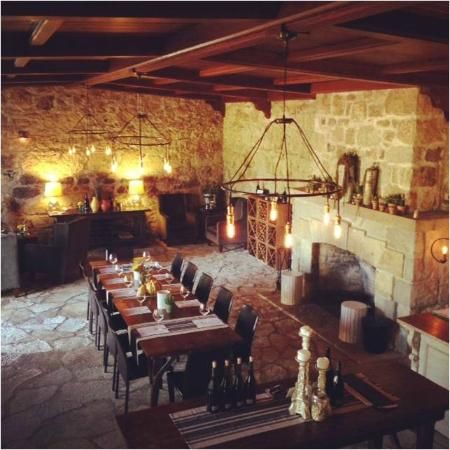 WOW….what a beautiful place to have a reception!
And how lucky that the Earthquake did little damage to this amazing property.
~~~~~
I hope we get some reports tomorrow about Clay and his campaign.
Please stop by as I will post the news as it becomes available!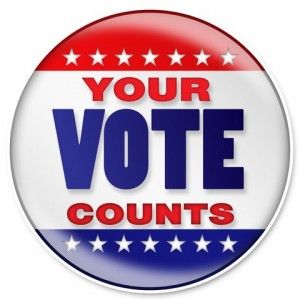 Clay Aiken News Network is an unofficial fansite. We are not affiliated in any way with Clay Aiken or his management. This website was made by fans for fans and makes no impression or impersonation of the official site, which can be found under the domain
clayaiken.com.