Yes…it is the week-end, a time to relax and forget about work.  But if you are a candidate for public office, there are no week-ends!!  Somehow, I have a feeling that Clay Aiken will be doing little else but working hard at his job!
On Friday, news about Clay Aiken could be found all over the internet.  It seems everyone wanted to write or talk about him.
In the morning, there was an article at Under The Dome – news observer.com
Under The Dome – Isn't he a Democrat? Lawn signs appear with 'Republaiken' slogan
by Lynn Bonner
What's a Republaiken?

Lawn signs have been popping up in the 2nd Congressional District sporting a mash-up between the word Republican and the last name of Democratic candidate Clay Aiken. That's "Republaiken" written in blue and red. Most of "aiken" is in red.
The district's incumbent, U.S. Rep. Renee Ellmers, mentioned Aiken's signs at a Republican Women's Club meeting this week.

"Guess what? This week he's Republican," said Ellmers, a Republican from Dunn. "I don't know that I've ever seen a campaign like this. Be all things to all people. You have to be who you are."

The state Republican Party was more blunt, putting out a press release titled "Fakin' Clay Aiken attempts to trick voters with yard signs."

The 2nd Congressional District was drawn to give a Republican candidate the advantage. Though Aiken has widespread name recognition as a former "American Idol" contestant, he's widely considered to be a longshot candidate.

Aiken is not trying to mislead voters into thinking he's a Republican, said Tucker Middleton, his campaign spokeswoman. The signs represent the theme of Aiken's campaign – that he wants to represent everyone, she said.

"People across the district are really frustrated because they feel like they're not being represented right now," Middleton said.

The signs are a "big hit," she said. "I think it says a lot that the Ellmers campaign and her party leaders are upset over some clever yard signs."
An interesting article…I bolded a sentence in this article because it made me wonder why being all things to all people is a bad thing.
Please give this article by Lynn Bonner some hits.  This is the best way to let her know we like reading about Clay Aiken.  Hits are important to bloggers and writers.  You can visit the site at Republaiken 
~~~~~
Have you ever heard of ARISE NEWS?  According to their website:
ARISE NEWS – An emerging 24-hour news and entertainment channel brought to you by a diverse team of over 500 world-class journalists, and broadcasters, behind-the-scenes and in front of camera: a team dedicated to offering perspectives seldom given airtime…

ARISE NEWS is about people, about entertainment – about the stories and events that affect the lives of our viewers – wherever they may be.
On Friday, ARISE NEWS posted a wonderful video interview with Clay Aiken…You can see it here, but don't hesitate to leave a positive comment and be sure and click on the thumbs-up!!
What do you think of this interview??
~~~~~
The New York Times has a blog that is called The 6th Floor Blog.  Willy Staley  wrote an interesting article about Clay Aiken, Donald Trump, and last weeks article about Clay in The New York Times.  I have to say that I got a big smile on my face reading this article!
It seems that Donald Trump was upset at everyone…he was unhappy that The Celebrity Apprentice and Clay's time on the show was not  highlighted enough in the article.  It seems that this is not the first time Mr. Trump has been upset with The New York Times.  The following are a few paragraphs from the article.
The New York Times: The 6th Floor Blog – Our Complicated History With Donald Trump
…He was disappointed that Rutenberg had apparently failed to ask Aiken about his time on "The Apprentice"; he was also disappointed in Aiken for not doing more to steer an interview about his run for Congress in that direction.

Condensing and editing an interview every week means making tough decisions about what to do with a small amount of real estate — something Trump can relate to. And so it was with "The Apprentice" and Trump. Rutenberg asked Aiken about both, but the exchange was cut for space. (Aiken said he liked Trump, comparing him to "an uncle in your family who you don't always agree with and sometimes embarrasses you at family functions, but you still love him.") Aiken was loyal, and Rutenberg did his homework; if this was truly an error of omission, it was my own…

…Given his Manichaean view of the matter, we would be remiss if we didn't reassure Trump that Aiken spoke highly of both Trump and his time on "The Apprentice." Aiken even said that "some of the gumption that one needs for a campaign I probably learned from doing his show."

Rutenberg asked for clarity: "From him or from the show?"

Aiken replied, "Well, I think they're one and the same, aren't they?"
A big thank you to Willy Staley for setting the record straight.  My thoughts???  Maybe Mr. Trump would have gotten more print time if he had chosen the correct winner on his show. (only my opinion).  Be sure and read the entire article.  It is certainly filled with interesting information.  You can see it at 6thFLOORBLOG  I am so glad that we have some wonderful pictures from Clay's time on Celebrity Apprentice.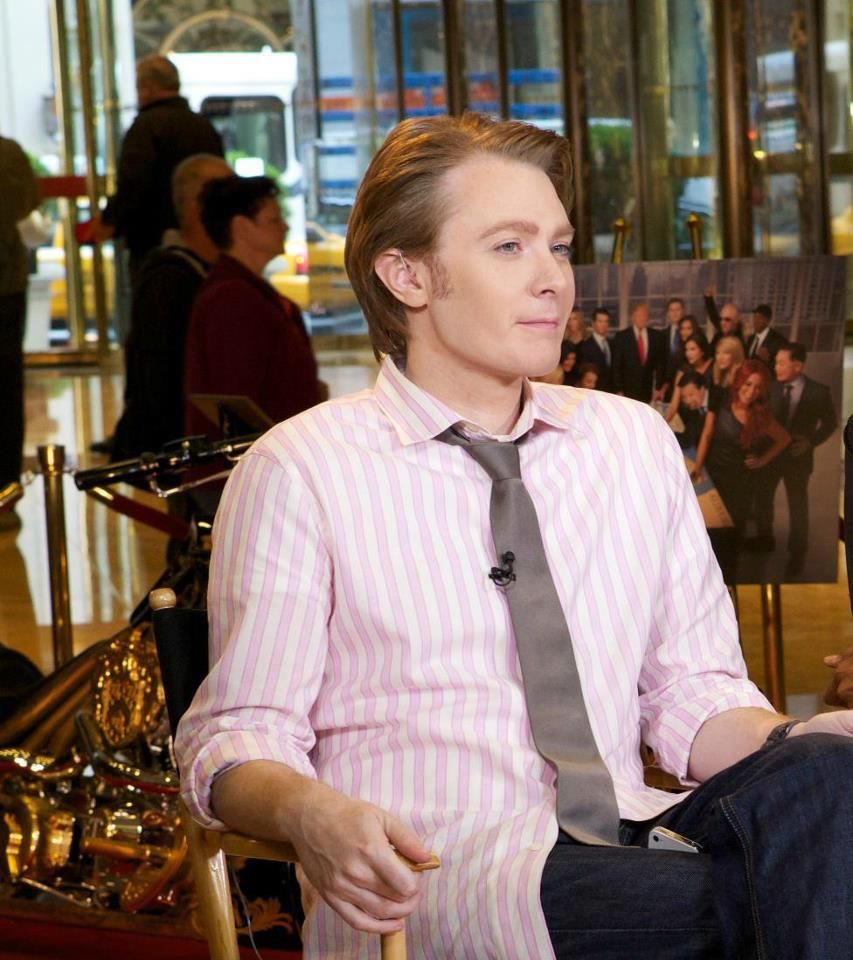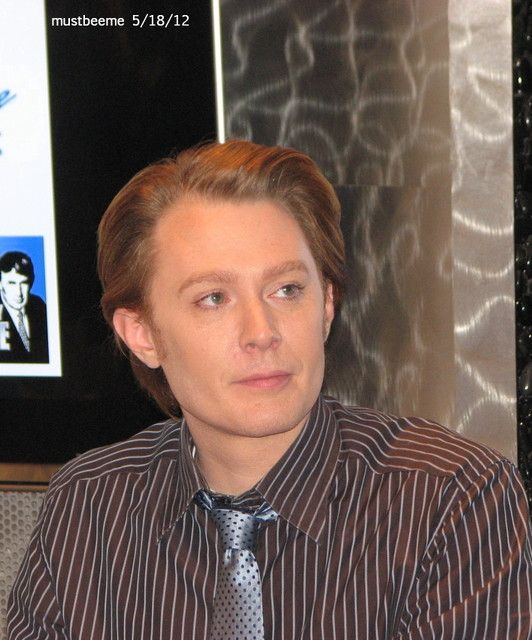 Do you think Donald Trump will read the reply to his mini-rant??
~~~~~
Frontiers LA.com published an article about Clay's visit in Los Angeles on Tuesday.  Written by Karen Ocamb, the article includes some nice pictures.
Frontiers LA.com – Clay Aiken, Congressional Candidate in North Carolina's CD2, to Debate Tea Party Opponent on Monday – 
If Clay Aiken had "gone Hollywood," as his detractors would have North Carolina voters think, he would have made more than a few references to American Idol, his TV and Broadway career, and his agent Rob Light, a Managing Partner of Creative Artists Agency, who introduced him during Aiken's campaign swing in the Hollywood Hills last Tuesday. But he did not. If anything, he underscored how much he wanted to leave entertainment and focus on how best to serve as the next representative from North Carolina's 2nd Congressional District…
To read the entire article and see the other pictures, visit FRONTIERS
~~~~~
I hope you have a wonderful week-end and why not check in later.  
I will post any new information about Clay and his campaign when it becomes available.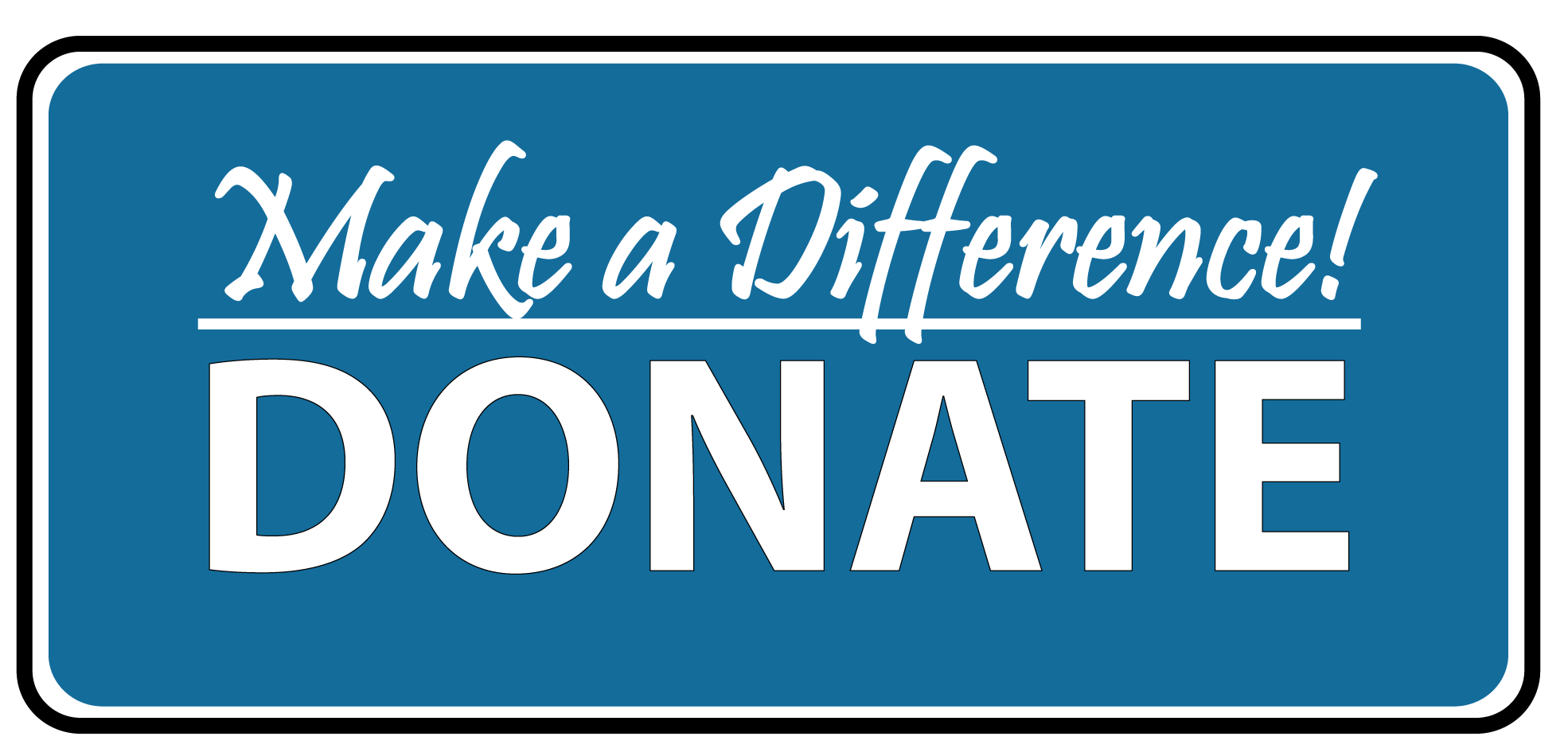 Clay Aiken News Network is an unofficial fansite. We are not affiliated in any way with Clay Aiken or his management. This website was made by fans for fans and makes no impression or impersonation of the official site, which can be found under the domain
clayaiken.com.