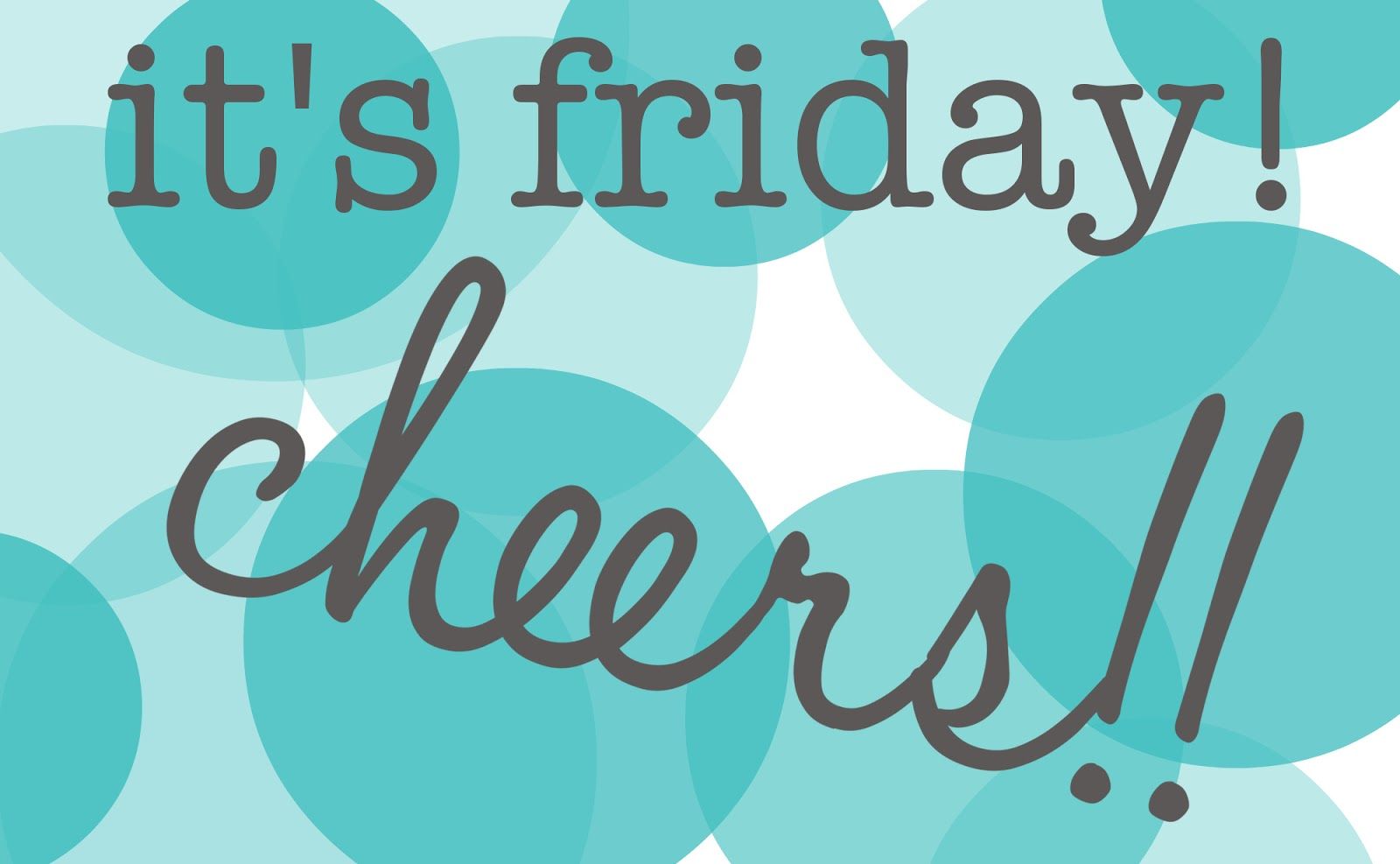 Yes, it's Friday.  What a fun week it has been!!
The date of the Esquire magazine is October 21 –
This San Franciscian blames the typo of August on the San Francisco Giants!!
It is always fun to see and hear special articles and programs about Clay Aiken and his campaign for Congress.
On Thursday, NPR posted an article about Clay and also posted audio of the Clay feature on Morning Edition.  The following  is just a few sections of the article.
NPR – Clay Aiken: An American Idol On The Campaign Trail In North Carolina
by Tamara Keith
In just one night, in 2003, Clay Aiken got 12 million votes.

That wasn't quite enough to win American Idol's second season, but his soaring vocals won him a record contract and legions of fans known as "Claymates."

Now, he needs far fewer votes — maybe 200,000 — to win a congressional seat representing the rural center of North Carolina. The odds are against him. Aiken is a Democrat in a district where the Republican incumbent Rep. Renee Ellmers won by 15 percentage points two years ago.

"I've always been an underdog," says Aiken. "I walked into that audition on American Idol and people went, 'What?' I get that."…
…Back at the football game, a man approaches Aiken behind the home-team bleachers.

"Serious question: I want to know where you stand," says Terrence Becker. Becker wants to know where Aiken stands on a federal judge invalidating North Carolina's constitutional amendment banning same-sex marriage.

"You wanna know where I stand?" asks Aiken rhetorically. "You don't know where I stand?"

Aiken is gay. The story made the cover of People magazine in 2008.

And thus begins a heated five-minute debate about gay marriage. In the end, they agree to disagree. Becker says there's no way he'd vote for Aiken, but it seems unlikely he had planned to before the discussion, either…
To read the entire article and to hear the audio, visit NPRAIKEN
~~~~~
The Sanford Herald posted an article about Clay Aiken and  Renee Ellmers.  The first half of the article is about N.C. Senate District 12 and House District 54 candidates, but the second half covers the discussion by Clay and Renee.
The Sanford Herald – Hopefuls spar over spending, jobs at forum
…U.S Congressional District 2 candidates Clay Aiken and incumbent Renee Ellmers focused on why bills were not getting passed in Washington.

"We do not have the Senate majority, and we certainly do not have the presidency, and that's where the problem is," Ellmers said. "Those bills (passed by the House) get stopped at (U.S. Senate Majority Leader) Harry Reid's desk in the Senate, and they are doing nothing more than collecting dust."

The bills the House is trying to pass, she said, are for job growth, energy production, health care reform, and more.

"I'm happy to work with the Senate, but if we don't have a Senate who will work with us, we're stuck," she said.

But Aiken said all Ellmers is doing is blaming the other side, which is something both parties do.

"The only thing I would like to hear stop is the blaming," he said. "I want to make sure that we work together."

Aiken said the only way for the House and Senate to work together to pass bills is that each side must stop passing legislation that the other chamber won't pass. He said health care reform is one of the main issues that Congress needs to compromise on quickly to help people who are suffering.

Ellmers said she wants to repeal the health care reform entirely and replace it with good, patient-centered care.

"Every American deserves to have good health care, and we do need to take care of those who cannot take care of themselves," she said.

Aiken said repeal may happen one day, but not for a long time. So, the Senate and the House need to work on compromising now. People in need, he said, will continue to suffer because congress members like Ellmers are more interested in repealing the program.

The House, Ellmers said, has tried to repeal the health care reform multiple times, it also has voted to pass changes to the health care reform plan — but these bills continue to get stuck in the Senate.
The following are some screen caps from the interview.  Thank you to Hope!
~~~~~
Clay Aiken is featured in the October 21st issue of Esquire Magazine. The multi-page article is written by Allison Glock.  Allison helped Clay write his book, Learning to Sing: Hearing The Music in Your Life. The previews of the article are wonderful.  This is perhaps the best article written about Clay and the campaign.  I hope you will go out and purchase the magazine and read every word. The issue has Penelope Cruz on the cover.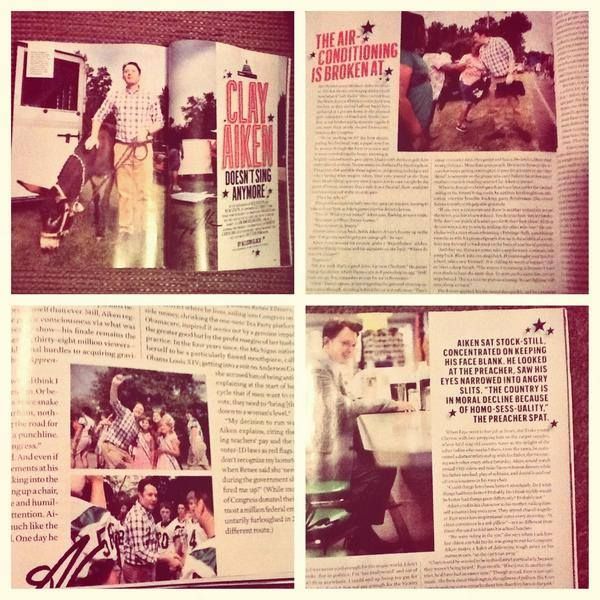 ~~~~~
Clay, his team, and the bus, were on the road Thursday!  Clay wrote the following on his Official Facebook page:
Thanks to Broad Street Bakery & Cafe in Southern Pines for an awesome lunch today! Been a great day in Moore County. Ready to head to Hoke County for tonight's town hall in Raeford. Join us at 7 p.m. at M. Rouse, Jr. Community Resource Center, 373 Pittman Grove Church Rd., Raeford.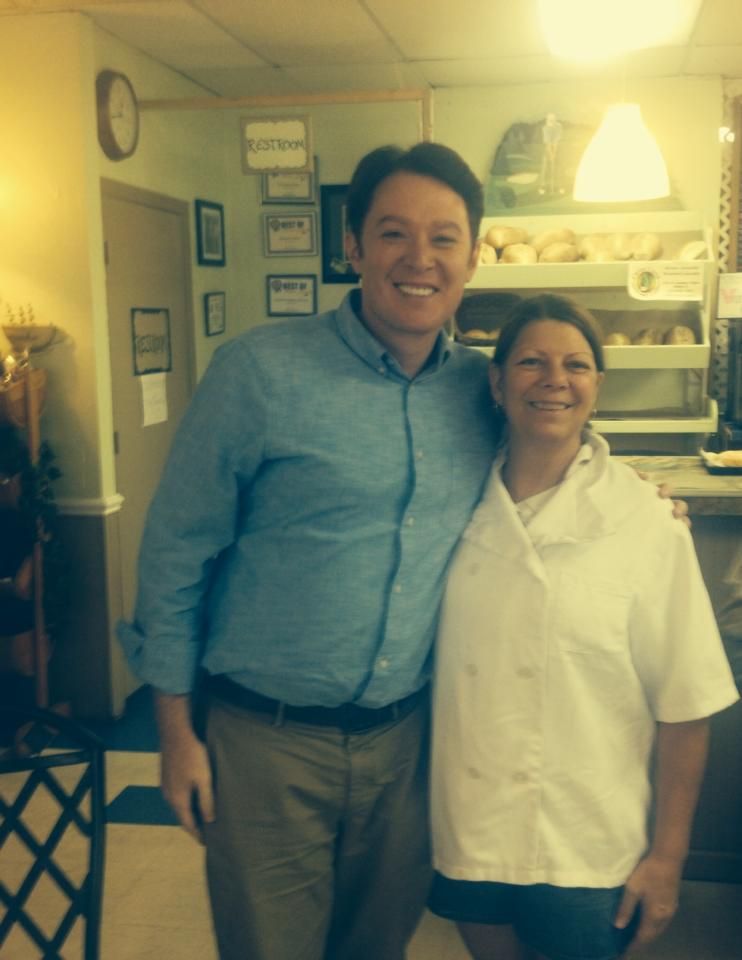 AND..today, Clay is ready for another full, but exciting day…Paige Rentz at fayobserver.com wrote:
Clay Aiken Bus Tour to Spend Friday in Cumberland County
Clay Aiken's campaign bus tour will spend much of Friday in Cumberland County.

In his bid to unseat Republican Rep. Renee Ellmers in U.S. House District 2, Aiken has hit the road for three weeks to meet people across the district.

On Friday, Aiken is scheduled to make stops in Fayetteville at Operation Inasmuch, the Center for Economic Empowerment and Development, and Capitol Encore Academy. He'll also stop by the Canady Farm Corn Maze & Wagon Ride in Hope Mills in the afternoon.
Thank you Paige.  You have been great in reporting about Clay and his campaign!!
So, check back for more news about Clay Aiken and his travels through District 2!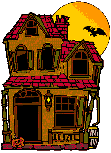 Clay Aiken News Network is an unofficial fansite. We are not affiliated in any way with Clay Aiken or his management. This website was made by fans for fans and makes no impression or impersonation of the official site, which can be found under the domain
clayaiken.com.