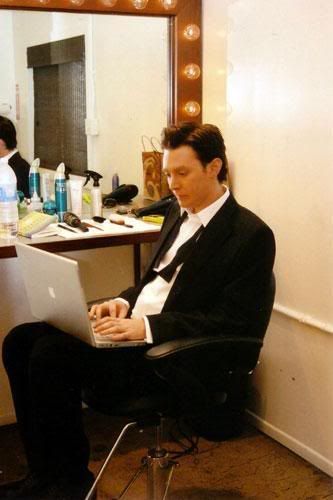 It was good to see some exciting movement happening at Clay Aiken's Official Fan Club on Tuesday.  Since the OFC moved its location, many fans have been a bit lost over there and it has been very quiet on the site.
On Tuesday, the fans were treated to a blog from Clay Aiken.  Clay didn't have any breaking news to share, he just blogged to keep in touch with his fans.  Clay calls it a "stream of consciousness" blog.  To most of Clay's fans, the content of the blog is not so important.  It's always fun to read a blog from Clay. Whatever Clay says isn't as important as realizing that he is thinking of us…and that feels really good!!
In the news section of the OFC came the announcement of an exciting concert by Clay in Chicago.  Although many fans already knew about this concert, it was nice to read some details of the concert.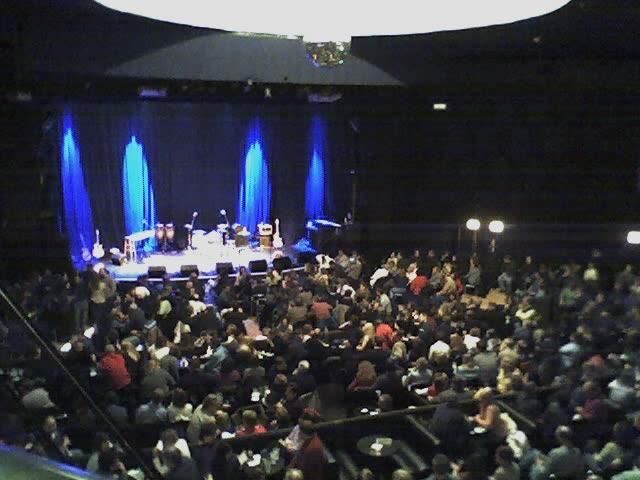 The Park West in Chicago is the venue for the October 14th concert.  The Park West is a popular concert venue and nightclub located at 322 West Armitage in Lincoln Park. It originally opened in 1925 as the Park Lane Vaudeville Theater, and then it was a movie theater for several decades until it was renovated into the Park West in the 1970's.  It's a great place to see a show because of its intimate setting, tiered seating, and clubby atmosphere. There's arguably not a bad seat in the house.
According to the announcement at the OFC, Clay will sing his chart topping hits as well as songs from Tried and True. It's a good chance to hear Clay in an intimate setting and support WTTW, the Chicago public television station.  It's a win-win event and all in one night!
While we are speaking of Clay's Official Fan Club, I want to take a moment to commend Clayitagain, a longtime fan of Clay.  She was concerned about the lack of posting at the Fan Club so she started a new place to post and went around to many of the private Clay boards to encourage the members to come and chat at the OFC.  Because of her tenacity, the thread is active and fans have returned to the site.  Thank-you, Clayitagain.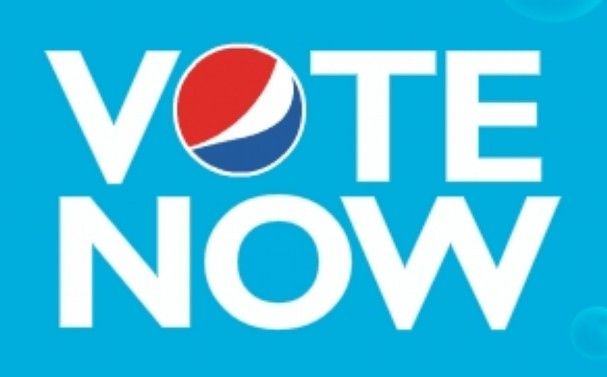 Just one more reminder to keep voting for The National Inclusion Project at the Pepsi Challenge site.  We are about halfway through the month and so many fans are voting each day and even forming partnerships with other fan bases to support each other.  This is the only way that The National Inclusion Project has a chance to win.  The following is a list of sites that need votes.   The few minutes that this voting takes are so important.  Just think… you are helping the National Inclusion Project raise $50,000.
The following message was posted on the National Inclusion Project Facebook:
Alright, folks! Half-way home! September 15 and we've moved to 24th place! Time to step it up. We're making some changes to our home page and we've established some great voting partners. Please help us concentrate our efforts by voting for the list below and finding their Facebook pages and posting comments! Thank you for all you're doing!

National Inclusion Project http://www.refreshev…nclusionproject
RETT http://www.refreshev…searchtoreality
Little Tree Preschool http://www.refreshev…letreepreschool
BRIDGES http://www.refreshev….com/bridgesdch
Blind Cat Rescue http://www.refreshev…/blindcatrescue
Rare Disease Network http://www.refreshev…hopeforsickkids
CCMV http://www.refreshev…/ccmvfoundation
Courages Kids http://www.refreshev…/courageouskids
1p36 http://www.refresheverything.com/1p36
Lake Reba http://www.refreshev…erebaplayground
The following message is easy to post as a comment at each charity.  It is important that they know the Inclusion Project is supporting their cause:
A vote from the National Inclusion Project! Help us help kids with disabilities experience life with their peers. We're going for $50K. http://www.refresheverything.com/nationalinclusionproject. Text 102308. Thank you for your support!
Clay Aiken News Network is an unofficial fansite. We are not affiliated in any way with Clay Aiken or his management. This website was made by fans for fans and makes no impression or impersonation of the official site, which can be found under the domain
clayaiken.com.