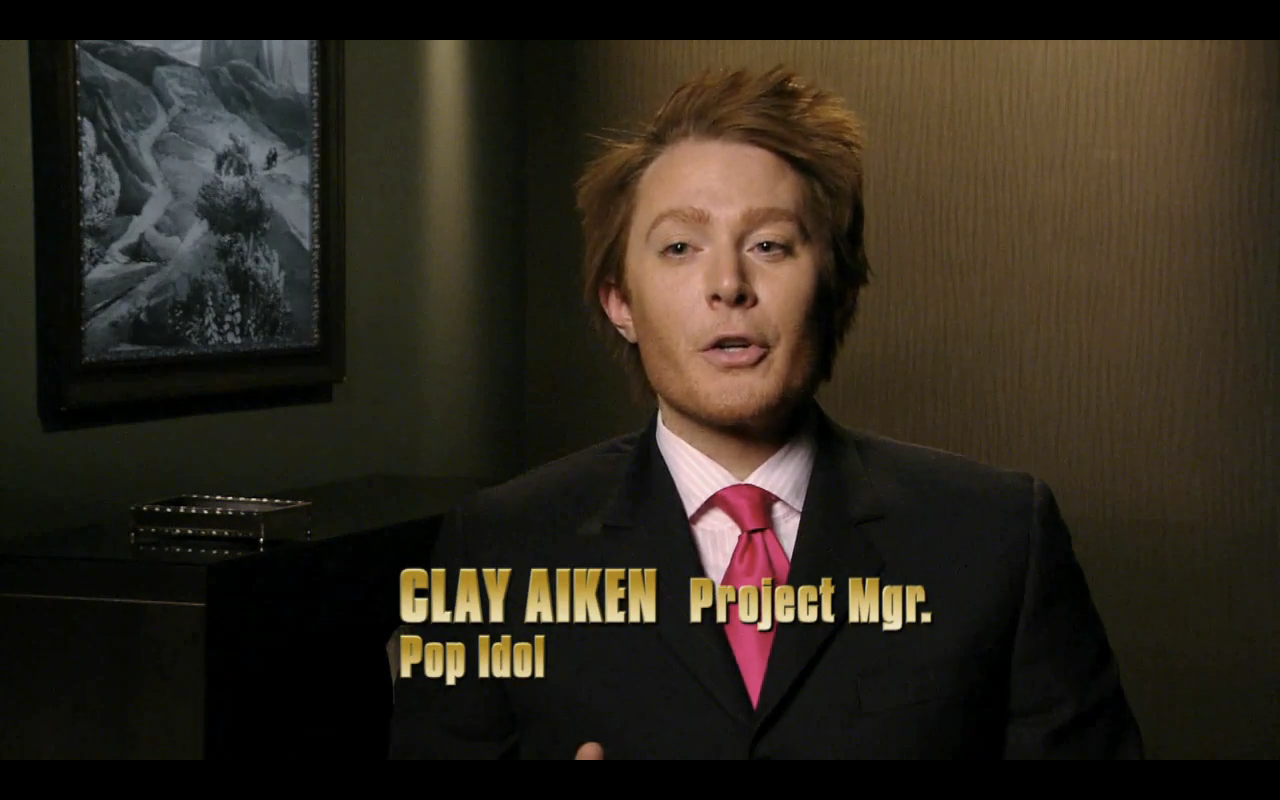 This is a continuation of last night's article.  I knew that there would be more exciting reviews of Sunday's Celebrity Apprentice.  So many different opinions…very interesting!
Screencaps by the wonderful Cotton
CBS News – Celebrity Circuit – Contestant Pulls A Disappearing Act
By Mary-Jayne McKay
… Then again, as Aikin pointed out early in the episode, Jillette had demurred on leading the project and then showed with his ideas that he could have done so quite competently.
… Aikin, for his part, avoided the mistake that got Paul Teutel Sr., fired last week. When Trump said the judges didn't like the slogan, he brought its creator back to the boardroom.
The link for the entire article is CELEBRITYCIRCUIT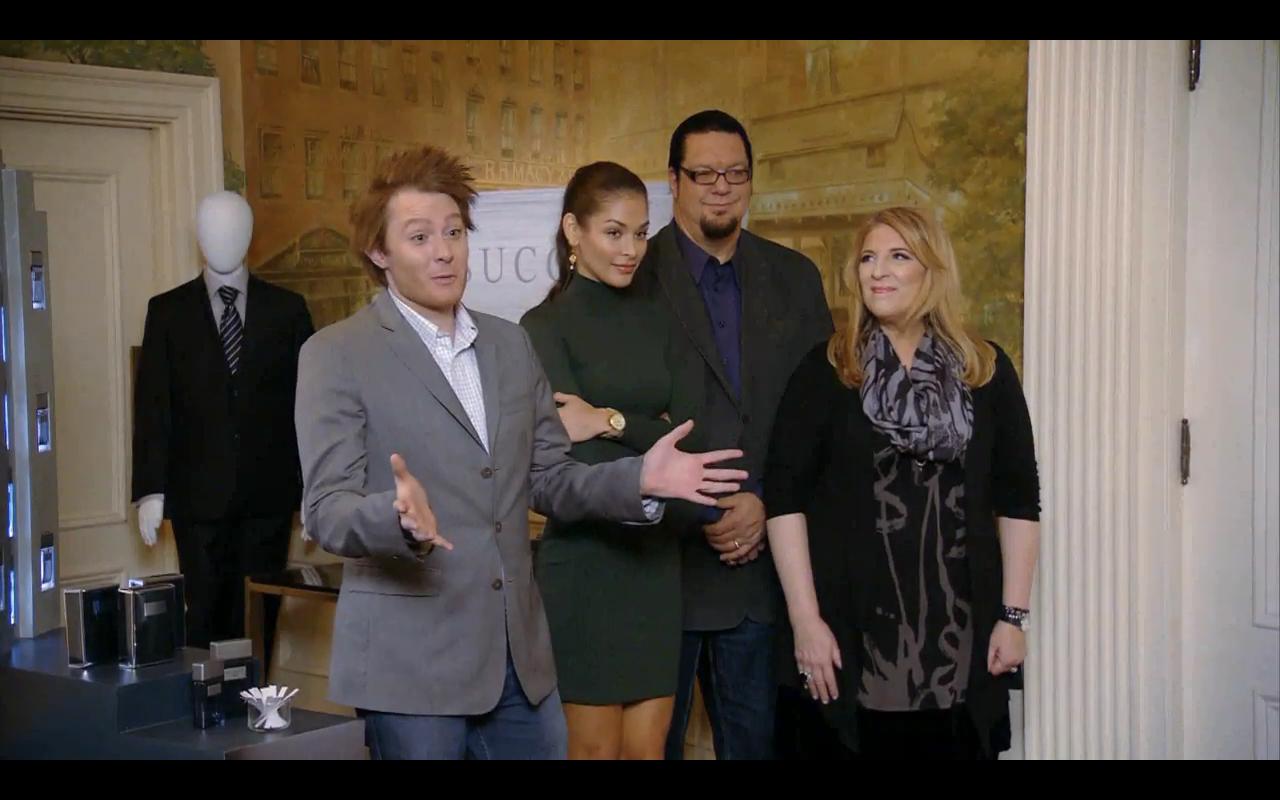 New York Daily News – Aubrey Rubs Her Success In Everyone's Faces, Penn Does Final Disappearing Act
By Joyce Chen
… It turns out to be a battle of the gingers once more, with Aubrey heading up Team Unanimous and Clay taking the reins for Team Forte.
… "I noticed that Penn like to pitch and repitch his ideas," Clay observes, eventually caving under what he calls "leading by consensus" and going with Penn's magical ideas.
… "I can't fire Dayana," the curiously coiffed mogul tells Clay. "And I won't fire you, Clay."
To read this article, click on DAILYNEWS
Rolling Stone – Sweet Smell of Success / And What's The Fragrance of Failure?
By Dan Hyman
… The project managers for this week are Clay Aiken and O'Day.
… Unfortunately, Clay Aiken isn't feeling this idea (Damn you, Clay!) "This is not a porno cover," the singer says, to the disgust of men across the country.
… Despite deferring project-manager duties to Aiken, team member Penn Jillette takes an authoritative role, much to Aiken's disgust. Jillette also comes up with their slogan for the fragrance: "You Earned It."
… Aiken must bring back two of his teammates to the boardroom and spare the other. He decides to bring back Jillette – because the magician came up with the team's horrible slogan – and Mendoza for, well, just being her.
ROLLINGSTONE is the link to the entire article.
USA Today – LIFE LINE LIVE – Trump Makes Tough Celebrity Apprentice' Firing Choice
By Ann Oldenburg
… Clay Aiken was project manager of his team, which included Dayana Mendoza (who as been called beautiful so many times that we'd be as rich as Trump if we had a dollar for every one), Penn Jillette and Lisa Lampanelli.
… Clay's team lost largely due to Macy's execs not liking the team's slogan – "You earned it" – for the display. Because the slogan was Penn's idea, Clay brought him and Dayana, who posed for a display photo that was deemed too large, back to the boardroom.
LIFELINE is the link to this short article.
ZAP2iT – It Happened Last Night
By ZAP2it
… Project Managers: Aubrey and Clay, that latter taking the mantle after Penn basically abdicates. Clay won his previous PM duel with Aubrey, it's noted.
… Penn, despite not being PM, is kind of steamrolling the brainstorming process. Penn likes "You Earned It" as a slogan…
… Clay is also slightly dubious of "You Earned It" as a slogan, but the whole group really does like it.
… Clay enthuses about his whole team, and Lisa says Clay is one of the top 2 project managers she's ever worked for, putting him in rarefied company with Her Aubreyness.
… Clay then brings up the "bigger balls" of him taking PM at Penn's request. Trump is, I think, waiting for Penn to mix it up, but he merely continues to smile smugly.
The entire article can be visited by clicking on ZAP
 OK…….Now I am sure this is enough for now.  Please stop by for updates as I will add them when popular sites publish their reviews!
Clay Aiken News Network is an unofficial fansite. We are not affiliated in any way with Clay Aiken or his management. This website was made by fans for fans and makes no impression or impersonation of the official site, which can be found under the domain
clayaiken.com.