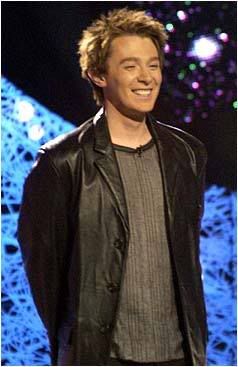 During the last few weeks, we have not had much news about Clay Aiken.  He told us that he was taking some time away from his public life.  But even though we knew, it always seems like time stands still.    It seems we all need some Clay Aiken news!  SO…there are a few bits and pieces that can be reported.  Small bit are better than NO bits!!
EZ – 103.1 is a radio station.  It is "Soft Rock For The Coachella Valley".  On Monday the station posted a story about the American Idol Judges.  Titled,  Idol Might Want Nick Jonas, But Who Do You Want, the article talks about different polls that have been posted about who the public wants as a new judge on American Idol.  The article said the following about Clay Aiken:
But it seems AI fans would like to see another runner-up come back to the show. Clay Aiken, who most recently came in second on The Apprentice, was the most popular with voting fans.
I certainly think that Clay would make a wonderful judge.  He knows what he is talking about, is intelligent, quick thinking, and could critique without being nasty.  That being said, I don't see this happening.
What the article proves is how important it is for all of us to vote on the active polls.  Lots of people looks at the results and if Clay is at the top, it certainly shows that he continues to have an active fan base and is an important person in the entertainment business.  After you read the entire article, please leave a comment.  Comments are important.  They let the writer and site know that you appreciate positive reports about Clay and his talent.  The more comments, the better chance that they will support Clay again.  You can read the entire article at EZ103.1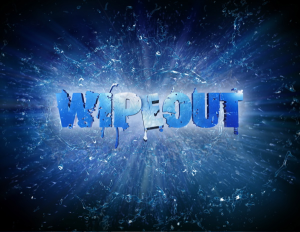 Clay Aiken was mentioned on two different TV shows last week.  On August 2nd, Clay's name played an important part of the ABC show, Wipeout.  During the Final Wipeout Zone, the announcer said the 3 Cs stood for Courage, Confidence and Clay Aiken.  The other host chimed in with "I just love Clay Aiken is all!"  When the first contestant got to the 3rd C, the host yelled out "Hello, Clay Aiken!"
The second contestant ran out of time and never made it to the 3 C's.  The third contestant won and as he got to the third big C, the host said "…and he makes it safely to Clay Aiken!"  How fun!!
On Monday, Clay saw a tweet that was sent to him from some fans.  He didn't know about it.  I would guess that Clay's name was used because he did tweet that he was enjoying watching Wipeout!
Clay was also mentioned on the show, Bridezillas.  I had never heard of this show so I checked out the official website for the show.  It says:
Every bride dreams of her wedding day — but Bridezillas are willing to do whatever it takes to get it, no matter the consequences! This season's Bridezillas are hotter than ever, but just because they're beautiful doesn't mean they won't bring the bad behavior.

Bridal party wars, smashed cakes, irate in-laws, and lots of 'Zilla freak-outs are in store for the 9th season of WE tv's hit Bridezillas. Notable bad girl Natalie Nunn brings it like only she can, celebrity-style! And in aBridezillas first… one Bridezilla will pay the ultimate price when she is dumped at her own reception.
For the August 5th show, a young bride gives her fiance a Clay Aiken makeover.  But, according to the news,
Jeff emerges looking more like Ronald McDonald than an American Idol.
Is this show for real?  Do these people actually get married?  Sorry, this is a show I will pass on.
I received the following information on Monday!  When there is mention Clay's Christmas Tour, I get excited.  And this event sound wonderful.
Hi Fans,
   Well "Jingle all the Way"…it's so great to share some time with Clay over the Holidays. Somehow hearing that wonderful voice singing the Christmas songs we so love just adds to the season!!

   You are invited to join fellow fans at The Ship Wreck Pub and Inn in Shippensburg  on  December 8th for buffet style dinner and share lots of fun before the concert.

    The event will be in their private banquet room which will open at 4:30PM.


    There is no fee to attend, only the cost of the meal which is $22 per person. The entree choices on the buffet are Chicken Cordon Bleu and London Broil along with 3 sides of a side salad, baked potato,corn and desert.Non alcoholic beverages are included.


    Your reservation to attend along with payment in full is due by Nov. 20th. There cannot be any refunds after Nov 30th (an easy date to remember) as we will be locked into the count we give the restaurant at that point.You will pick up your tickets at the door on the 8th.


    You will have a opportunity to give a voluntary donation at the door which will go to the Fan Fest account.All proceeds from Fan Fest goes directly to The National Inclusion Project each year. For every $5 donation you will receive a raffle ticket to be used for door prize drawings through out the evening.

    There is parking at the restaurant.The Luhr is about 5 minutes away. The festivities will wind down by 7:30PM so everyone will have time to get the venue.

    Because everything will be pre-paid you will not need to worry about a tab other than a bar tab when you leave if you have one. (Now guess who will have one of those…LOL)


     This event is limited to the first 90 who let me know they want to attend and send me their payment.Remember the deadline to have your reservations "in" and "paid in full" is November 20th.

    I will contact everyone with a final count so if anyone wants to bring small trinkets for everyone (as some of you like to do at these events) you will know how many are coming. If anyone is interested in offering something special for a door prize let me know. I am donating items from my private collection, a wonderful Christmas Basket and an additional surprise!!!

    Remember the deadline is NOVEMBER 20th!! This event will be closed upon receiving the first 90 "paid"reservations!!

Please mail your payment to:


Diane Knappenberger


40 Oak Dr.


Mt. Wolf, PA 17347


   **********Be sure to include you e mail address with

               your payment whether by check or pay pal

               so I can send you a confirmation!!**********

HO HO let the fun begin!!!   

Hugs to all….Cookie
I hope that those of you who know you are going to the concert can attend  this event.  Doesn't it sound like fun?
Just a reminder to send me information about any pre-concert events you might be hosting.  I will try and post them so that everyone can get the details.
One more question to help me decide what to post…
Do you use twitter?  
Do you follow Clay on Twitter?  
I would appreciate you letting me know!  
A big thanks to all of you for all your support!
Clay Aiken News Network is an unofficial fansite. We are not affiliated in any way with Clay Aiken or his management. This website was made by fans for fans and makes no impression or impersonation of the official site, which can be found under the domain
clayaiken.com.