Today is August 31st.  It is hard to realize that it was 9 years ago today that Clay Aiken finished up his first tour in Anaheim, California.
In 2003, the American Idol Tour was sponsored by Pop Tarts.  It started in St. Paul,  MN on July 8th and ended at the Arrowhead Pond in Anaheim, California on August 31st.  Can you imagine doing the same show 41 times?
I thought it might be interesting to read some of the reviews of Clay's performance on August 31st.
ORANGE COUNTY REGISTER:
They came screaming for Clay.  Clay, however, has the advantage of being somewhat unique, let alone adored out of proportion, bombarded here by panties and bras and the odd pair of boxers. More beneficial to his rising popularity – more so than his dramatic voice wrapped in boy-next-door looks – is the fact that he's virtually alone in a field of young trad-pop stars. His appealing demeanor and ability to handle midtempo mainstream stuff better than, say, Rick Astley bodes well for his future. ("Invisible," the new song he unveiled, may be cheeesy and banal, but it has hooks. Plus, Clay sings the bejesus out of virtually everything he attempts.) (OrangeCounty Register, 08/31/03)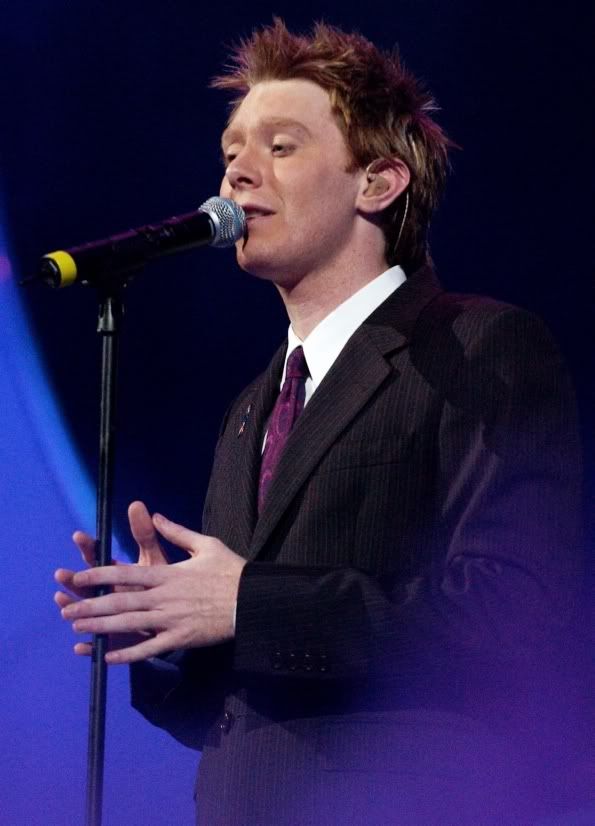 UNIVERSITY OF SOUTHERN CALIFORNIA:
Clearly, the star of the evening was Clay Aiken, the runner-up on FOX Network's televised talent contest. Aiken garnered impressively long girlish shrieks and projectiles of the undergarment type.
Clad in an oversized Anaheim Mighty Ducks jersey, the charismatic crooner, toothpick legs and all, demonstrated admirable vocal prowess with "Invisible," a song from his upcoming album.
But what clearly set him apart was his gracious introduction of the "American Idol" winner, Ruben Studdard. (Daily Trojan, 09/03/03)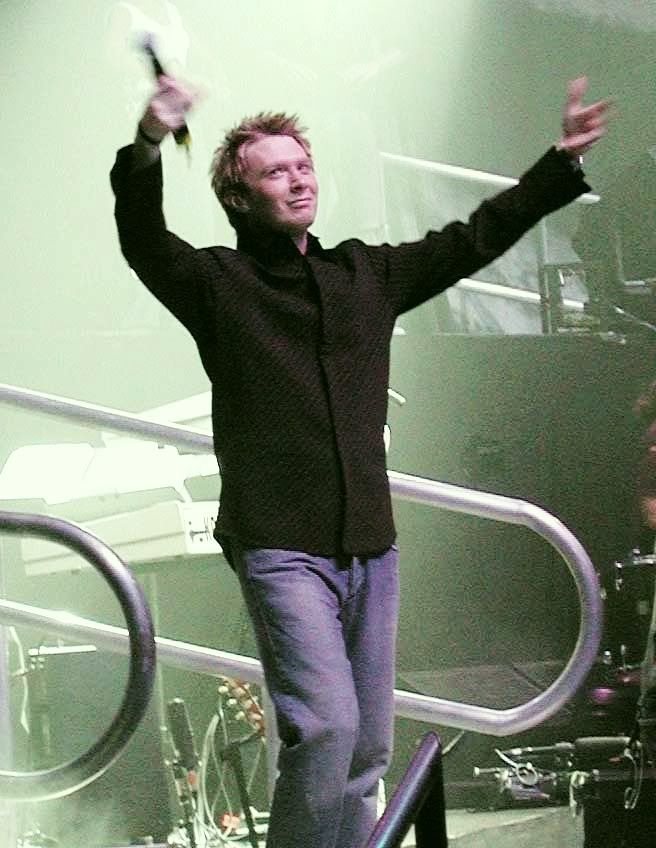 LOS ANGELES:

Aiken was clearly the star attraction during the concert, another cog in the relentless merchandising and marketing machine of Fox's "American Idol" phenomenon. The two-month national tour of finalists from the second season made its final stop at the Pond.
. . .Studdard hip-hopped through "No Reuben," a song off his upcoming album, where he paid tribute to "the barbershops ? the black man's country club."
But it was Aiken who turned the Pond into the House of Clay. While his colleagues strained to show off their talents, Aiken eased through his numbers with effortless poise and charisma. Though Studdard was crowned as the American Idol, it was clear from the resounding reaction to Aiken's every move who will likely come out as the real winner when his debut album is released in October. (LA Times, 09/02/03)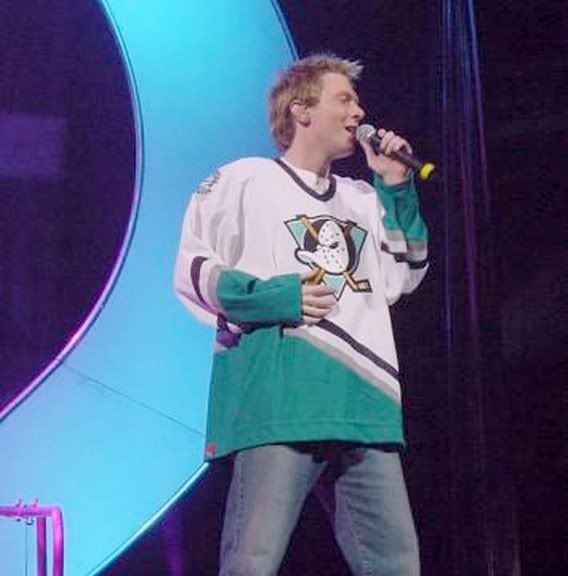 ELITES TV:

Clay Aiken, runner up to Studdard in the final, was clearly the star of the tour. Aiken did more for audiologists through the land, what with the ear piercing screaming of the collective masses of Aiken supporters, who made this tour seem at times like Clay Aiken and Friends LIVE!, than the American Idol/Pop Tarts tour that is was supposed to be.
. . . Fans inundated the stage when Aiken appeared with various items, including the somewhat tired panty toss, made hilarious by the wholesome Aiken, and his slight embarrassment, and Studdard's hilarity at the frivolity. Aiken was all business when it came to performing, showing he owns the stage, knows what it takes to please the audience, leaving them gasping for more. (Elites TV, 09/1/03)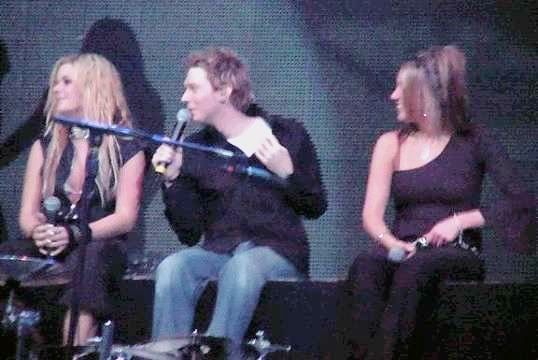 ANAHEIM:

A few Ruben Studdard supporters were in evidence. One girl wore a chemise with Kimberley Locke's name on it. But if the outcome of  "American Idol" were determined by the number of fans who showed up at Arrowhead Pond for Sunday night's live concert, Clay Aiken, the show's runner-up, would have won by a landslide. (TheOrange County Register, 09/01/03)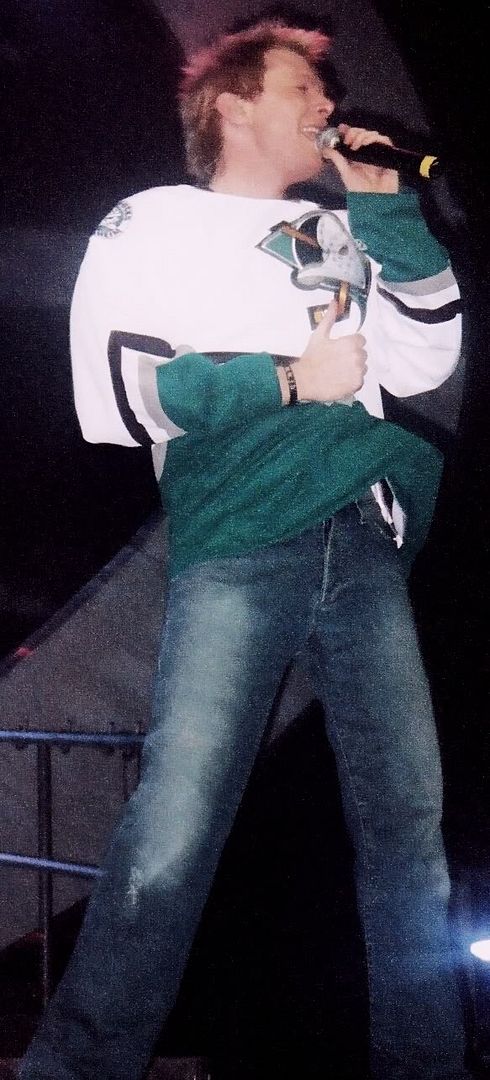 CHART ATTACK:
One thing was clear after seeing these kids play live. While Ruben Studdard was likely voted American Idol fair and square, the people's Idol is, without a doubt, Clay Aiken.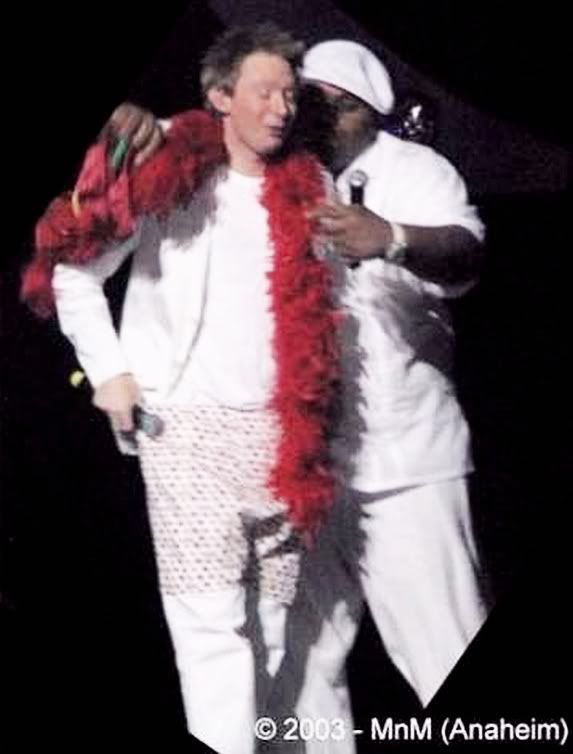 FOXES ON IDOL:
Listen to those in the know, read what those who cover the music industry are saying about Clay, go online and do a search for "Clay Aiken" and you'll hear the rumbles. Something big is coming, and it's Clay Aiken.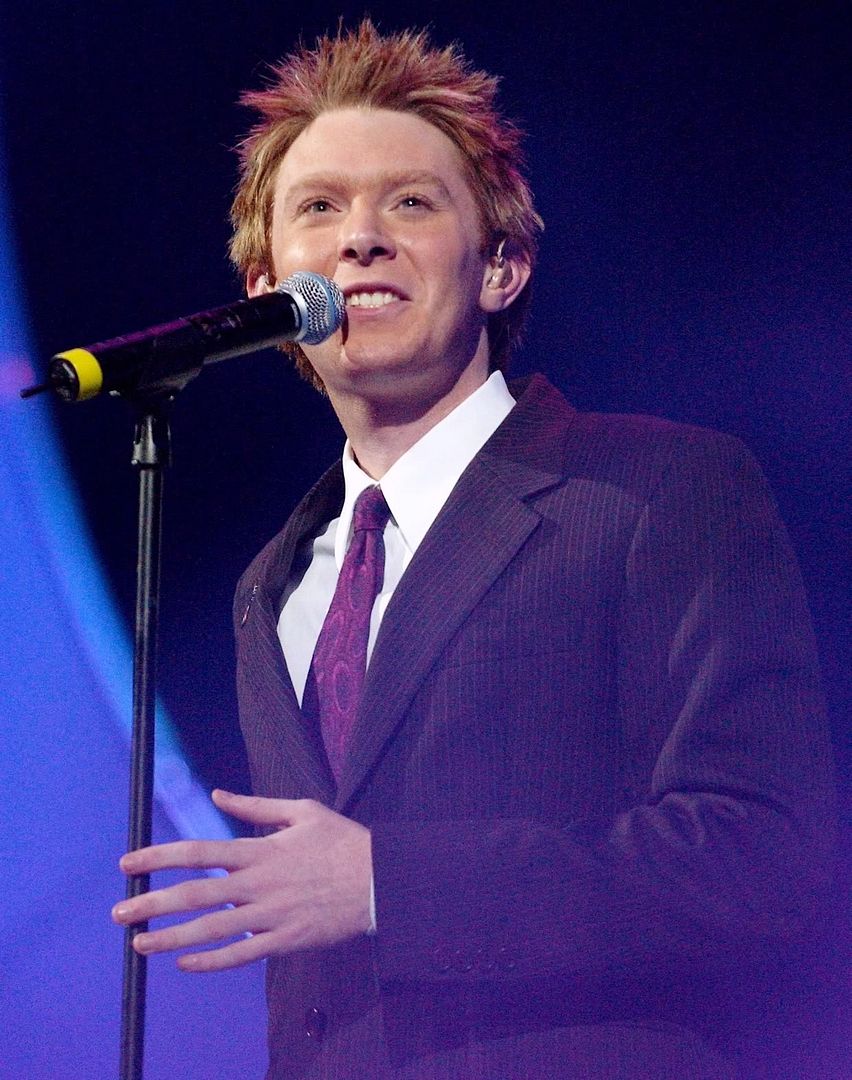 Did you see Clay on the American Idol Tour?
Clay Aiken News Network is an unofficial fansite. We are not affiliated in any way with Clay Aiken or his management. This website was made by fans for fans and makes no impression or impersonation of the official site, which can be found under the domain
clayaiken.com.