LARRY KING: Host: Tonight Clay Aiken, the one time American Idol runner-up is now a star in his own right. We welcome Clay Aiken. We have a major announcement to make tonight. First let's deal with the announcement. Tell us. 
CLAY AIKEN:  Singer: Well, my announcement, I guess I am… it's kind of exciting. I've had the opportunity to work with some people at UNICEF, and they've asked me to be an ambassador for UNICEF. So I'm going to start working with them, in conjunction with the foundation that we've started to… The foundation's for individuals with disabilities. And including them into programs with kids without disabilities. 
And with UNICEF, I'm going to be working to promote the importance of education for all children throughout the world. So it's an exciting opportunity for me to do some traveling and to hopefully make a difference outside of the U.S. and a number of countries. 
KING: So, the official title is "UNICEF ambassador for education for all children?" 
AIKEN: Yes. There are 120 million kids in the world right now who don't go to school. Who have no edu… who have no access to education. So hopefully we'll raise awareness.
~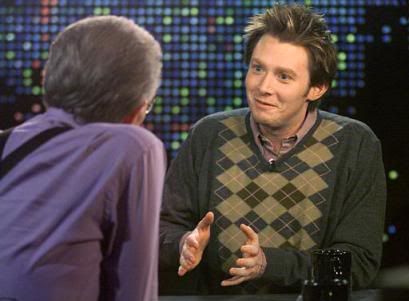 Do you remember this interview?
On November 15, 2004, Clay Aiken was a guest on the Larry King Live television show. Clay was the exclusive guest for the first half of the show that was broadcast on CNN.
Clay and Larry discussed many topics, including Clay's book, his new Christmas CD and his Christmas special.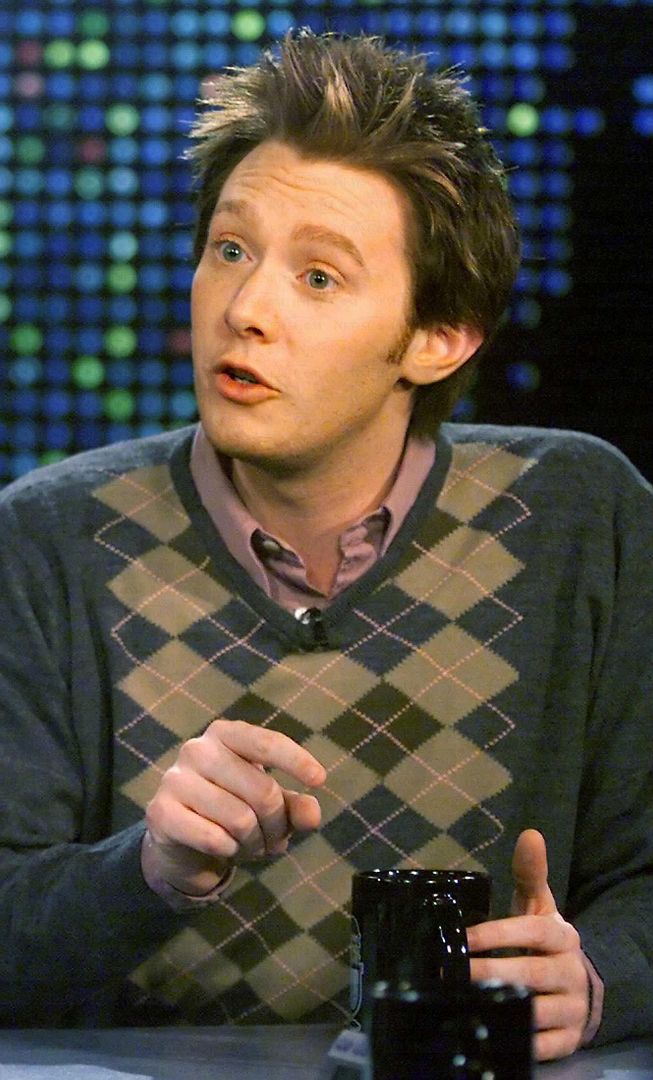 Larry teased the audience by saying that Clay had a big announcement to share on the show…
The huge announcement was pretty spectacular. Clay had been asked by UNICEF to be one of their goodwill ambassadors. Because of Clay's experience as a teacher, Clay's focus for UNICEF would be on educational issues.
I remember when Clay made this exciting announcement. I was so proud of Clay and realized what a difference Clay was going to make in the world.
The interview ended with this question and answer:
KING: What do you want to do with your life? 
AIKEN: You know, I'd love to say that I had it planned out. But that's one of the big things that I've learned is not to plan exactly what I'm going to do next. I want my tombstone to say that I made a difference somewhere. 
I mean, I don't have to necessarily do it with an album or to any huge number of people. But to one person. I don't want it to be for naught. I don't want all this to be a waste. I kind of would like to think that I'm here for a reason. I think everything that I've done up to this point, whether it be working with children with disabilities, working at the YMCA, has kind of all led to this position. And if this is… this job may not be the last one I do. But if something else that I'm on the way to, then I want to be open to it and be ready.
KING: You're an extraordinary young man. 
AIKEN: Oh, thank you very much.
KING: Congratulations. I congratulate the UN for choosing you. 
AIKEN: Oh, thank you very much.
It's been a few years so I have included videos of the show. I hope you enjoy them.
Clay Aiken News Network is an unofficial fansite. We are not affiliated in any way with Clay Aiken or his management. This website was made by fans for fans and makes no impression or impersonation of the official site, which can be found under the domain
clayaiken.com.