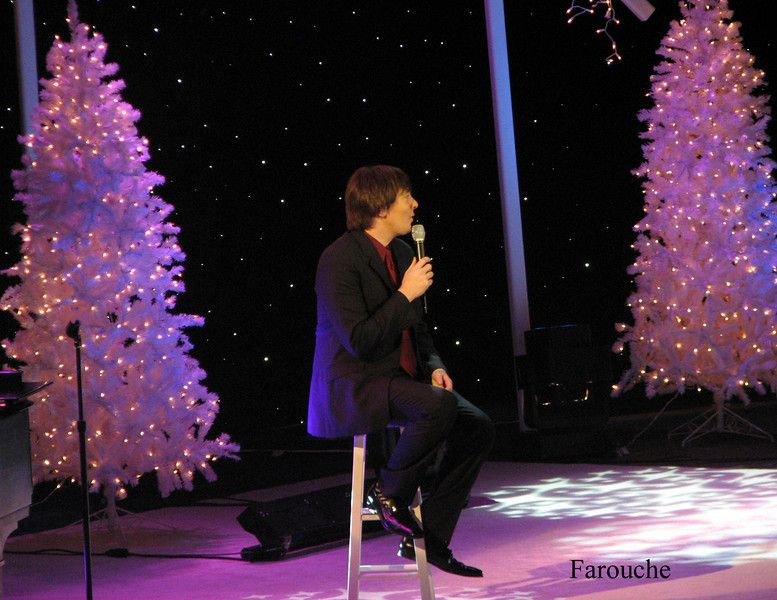 This was a busy day in the ClayNation.  With the Joyful Noise Tour starting in a week, the promotion is in high gear.
Clay Aiken will be on Sirius radio this morning (Friday).  The show is called Morning Jolt with Larry Flick.  You can find the show at Channel 108 from 7am to 11am.  The website for the show says:
70's Old School Fridays w/Clay Aiken, Sally Field, Chaz Bono Veteran Billboard editor/pop-culture commentator, Larry Flick, takes you back to the sounds of the 70's all morning long. He's joined by comedian Keith Price for laughs and chats with the hottest stars and intriguing newcomers in music and entertainment. As for the launching pad for such global phenomenons as Adele, Jessie J and Ellie Goulding – this is the perfect "jolt" to start your day.
I hope someone will tell us all about it.  I do not have Sirius Radio.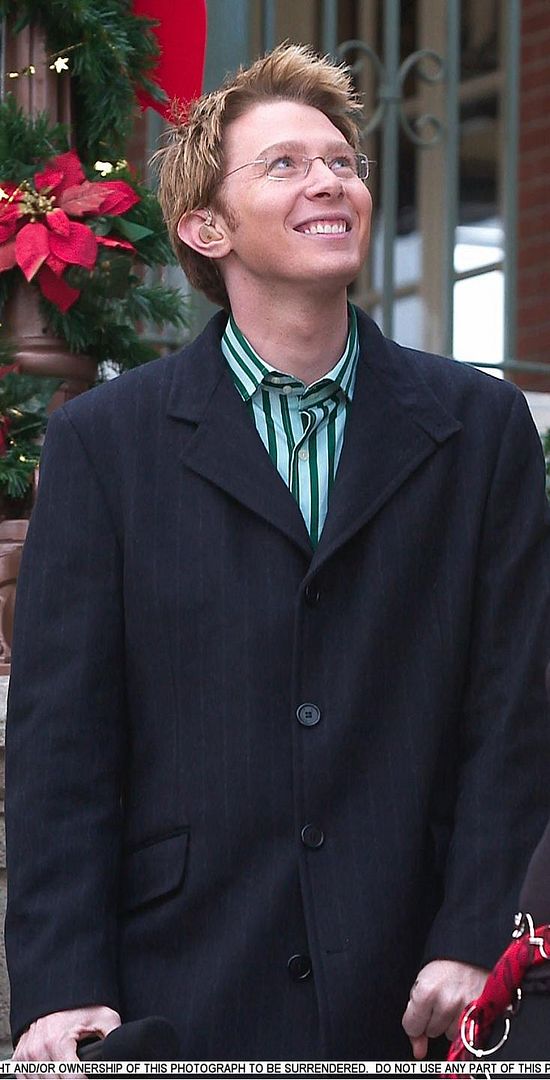 You might have seen my post from Thursday afternoon.  It is about a wonderful interview with Clay Aiken.  Brooke Cain at Newsobserver.com has written about Clay many times and this interview is great.
I did not post the entire interview above because I thought her site should get hits.  However, I have been told that international fans cannot use the link.  So…here is the entire article.  PLEASE…go to Brooke's site if you can.  She needs to know that articles on Clay Aiken are popular.  Hits are important for any site so let Brooke know how much you appreciate the interview.  Click HAPPINESS to visit the article
Happiness Is A Warm TV – Newsobserver.com

Submitted by brookecain on 11/15/2012 – 16:41

We had a fun chat today with pop singer and Raleigh nativeClay Aiken about his upcoming Christmas concert at the DPAC (more on that coming next week).

Clay is a fun interview. He's always chatty and funny, and he laughs a lot. So naturally, I took advantage of his friendly disposition to ask him about coming in second on "Celebrity Apprentice" earlier this year, and also, what he thinks about some of the recent controversy that show's host, Donald Trump, has created with comments about President Obama and the presidential election.

Here's a bit of our conversation, in Q&A form.

Q: Were you surprised you didn't win "Celebrity Apprentice?"

CLAY: Weren't we all?! I felt I shouldn't be surprised, because I think that's just my lot in life. I think second place is really where I belong. And I will never get in a competition with a black man again, that's for sure! I knew going into 'Apprentice' that it was a very arbitrary show, and that [winning] wasn't necessarily based on one thing or the other. I love Arsenio [Hall] and I couldn't be any more happy for him. I think it's great that he won. He and I are still friends and we stay in touch. I did think I had it, but like I said, I knew it was arbitrary, and let's not lie to ourselves, you know, Mr. Trump's judgment is not always pristine. And we know that it has a lot to do with branding.

I had an interesting time doing it, and I made friends doing it. In some ways, it's good for me. I don't think I would have had as much success in my career had I won 'Idol.' Coming in second kind of gave people something to root for again, to root for me, and had I come in first, that would have sort of been it. Being second kind of gave me some momentum. Coming in second on 'Apprentice' … I joked with Arsenio, 'If I win, that's great. If I lose then I'll make business cards:America's #1 #2.' And now I have a real purpose in life.

Q: What about 'Celebrity Apprentice: All-Stars'? [Airing in early 2013] Were you asked to be on that?

Clay: They called me, but I think they knew better. …  For me, it was that I came in second, and that's better than 16 other people did. I don't necessarily think it's smart to go back and do something and come in worse than you came the first time. So I would not. You know, Bret Michaels is doing it this season and I personally think it's the stupidest thing you could do. You won! Why would you want to go back and come in fifth place? It doesn't make any sense. Go out on top. To me, I'm of the mindset that I'm never going to win that show. There are variables at play that … I don't think I would win. So if second place is the best I can do, why would I want to go back and come in fifth?

Q: What do you think about some of the things Donald Trump has been saying lately?

Clay: It's really tough. … I have family members who I don't agree with politically, but I still love them. I mean, I don't love Trump, but I do have a certain degree of respect for him because of what he's been able to do in the business world. I have a certain degree of affection toward him because he was very gracious — and I think I probably told you this the last time we talked —- very gracious and kind and approachable while we were working together. He was never anything but nice. I never saw him be anything but nice to anyone around him. He's got kids who are some of the best-put-together children or young adults I've ever met. They are grounded, they are responsible, they are hard-working, they are smart, and he had a great hand in raising them. So I have a lot of respect for him. And so sometimes when I see him do things, I feel like Barbara Walters, honestly …"

[Here Clay alludes to comments Walters recently made about Trump on "The View."]

Clay: I have a certain degree of affection for him, and it hurts me sometimes when he says certain things because I feel like he's not really showing people who he really is. And that's disappointing to me. Or, on the other hand, he might not have shown me who he really was, and what you see now is who he really is.

The Trump that I know is gracious and approachable and nice and smart, and like I said, it hurts me a little bit. I came back home from taping the show and saw him say some things on TV and thought, 'God, I really just wish you'd be quiet, because I don't want people to think of you like this.'  Kind of like that uncle who you care about but you just don't want people to hate, because he doesn't deserve that.

*********************************************************************

We'll have more from Clay, including information on his upcoming Christmas conert at the DPAC (and the prospects for a new Christmas CD), in next week's News & Observer. And in case you missed it before, here's our Q&A with Clay from this spring, right before the "Celebrity Apprentice" finale.
TalkTunesWorld.com published an article about The Joyful Noise Concert at the St.George Theatre on Staten Island.
Clay Aiken's JOYFUL NOISE TOUR To Take St. George Theatre, 12/2
Accompanied by a 20 piece orchestra, Clay Aiken's JOYFUL NOISE TOUR is coming to theSt.GeorgeTheatre to perform all of your favorite holiday classics on Sunday, December 2nd.

Since appearing in the second season of American Idol, Clay Aiken has successfully established himself as a singer, activist, author, television personality and actor. In 2003, Aiken debuted his first CD, MEASURE OF A MAN, the release went double platinum becoming the highest selling first album for a solo artist in a decade. In 2004, Clay Aiken released his second CD, MERRY CHRISTMAS WITH LOVE, the fastest selling Christmas album in Nielsen Soundscan History. In the years following, Aiken released four more albums with four of these debuting in the Billboard Top 5.

Clay Aiken has become a television regular, appearing on shows like The Celebrity Apprentice, 30 Rock, Scubs, Jimmy Kimmel Live, The Tonight Show and more. Aiken was the executive producer for two of his televised concert specials, A Clay Aiken Christmas and Tried & True Live. In 2008, he made his Broadway debut playing Sir Robin in Monty Python's Spamalot and authored Learning to Sing: Hearing the Music in Your Life, which became a New York Times bestseller.

In 2003, Clay Aiken created the National Inclusion Project, formerly known as the Bubel/Aiken Foundation, and in 2004 accepted a UNICEF ambassadorship. For two years, he was appointed to the Presidential Committee for People with Intellectual Disabilities in 2006, winning aNationalCenter for Learning Disabilities' Children's Advocacy Award in 2007.

Clay Aiken is coming to the St. George Theatre on Sunday, December 2nd. Showtime is at 7 pm. The St. George Theatre is located at 35 Hyatt Street in Staten Island, New York. Tickets start at $49. To purchase tickets call the St. George Theatre box office, (718) 442-2900 or online at www.ticketmaster.com.
Be sure and visit this site and let the writer know we appreciate his article.  TALKTUNES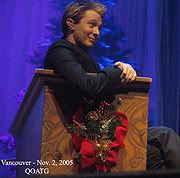 The website for Arizona Foothills Magazine has a new article about The Joyful Noise Tour in Chandler, Arizona.
AZ Insider Exclusive: Clay Aiken in Valley
You can see the article at ARIZONA  Be sure and stop by as the article includes some great pictures.
From Facebook:  Clay was the most requested soloist this month on EZ Does It Net Radio.  You can check it out at EZNETRADIO
OK, OK…I am almost finished…just this little tidbit.
Fox ran a TV promo for The Joyful Noise Tour at Turning Stone on Thursday night.  It was broadcast during the popular show, Glee.  This is the 3rd TV station to broadcast the promotion for the tour.
Well, that is a lot of information, but I love it all!  I will try and post any new promotions as I find them today so be sure and check back during the day.  AND…be sure and visit the sites I have listed.  Let the writers know how much we enjoy reading about Clay Aiken.
Are you getting excited about the Joyful Noise Tour?
Clay Aiken News Network is an unofficial fansite. We are not affiliated in any way with Clay Aiken or his management. This website was made by fans for fans and makes no impression or impersonation of the official site, which can be found under the domain
clayaiken.com.