It is exciting to see that the positive reviews of the North Carolina Theatre's production of The Drowsy Chaperone are continuing to be published.  The production was a critical success and most of the critics feel it was one of the best shows in the history of the NC Theatre.
There were two interesting articles that were published on Tuesday.
Garrett Canna writes a blog titled Theatrically Musing.  He graded each actor and section of the production as a report card.  He said the following about Clay:
Clay Aiken: A
I'll admit I was hesitant at seeing yet another singer try to act. The results can range from Beyonce Knowles all the way to Katherine McPhee in Smash. Aiken is the former, turning in a fully realized performance, a feat made all the more impressive since he only goes offstage once during the show's two hour running time (and even then, it's only for two or three minutes). His Man In Chair is positively joyous and bursting with charm. The character's mental breakdown near show's end was played with devastating understatement and almost no angst-ridden camp. Seems like Spamalot's producers weren't too far off the mark when they hired him to play Lancelot near the end of its Broadway run. (UPDATE: It seems that Clay Aiken played Sir Robin in Spamalot, and not Lancelot. My mistake!)
If you are interested in reading the entire blog, click on MUSING
Stagedoor Dish is a site that reports about the theatre throughout the world.  The following article was written by one of their interns.  I am surprised that they did not mention Clay's role in The Drowsy Chaperone, however, they do have some fun ideas in the article.
An 'American Idol' on Broadway: Five roles that Clay Aiken should take on in a return to the stage

On April 18, the season two runner-up of American Idol returned to the television show that put him on the map, belting out Simon and Garfunkel's "Bridge Over Troubled Water" while the country swooned and cried.  (Okay, maybe it was mostly just me.)

That's right, Claymates: Clay Aiken has returned!

Since his American Idol days in 2003, Aiken has released six studio albums and has toured the country numerous times, selling out huge concert venues while skyrocketing to superstardom.  His hit singles include "Invisible" and "Measure of a Man," and he is noted also for his powerful rendition of "Unchained Melody."

Aiken also founded his own charity, the National Inclusion Project, which promotes the integration of children with disabilities and non-disabled children.  On the 2012 edition of The Celebrity Apprentice, the last television program Aiken had been seen on until his return to Idol, he fought to raise money for his charity and made it all the way to the final two, finishing in second place behind Arsenio Hall

One of Aiken's biggest achievements was his Broadway debut. In 2008, he portrayed the role of Sir Robin inSpamalot, receiving high praise for his performance.  He was also recently named "Broadway's Best Idol" in a poll conducted by broadway.com.

With Aiken's undeniable stage presence, charming disposition, and many talents, it's clear to many of us that he belongs on the Great White Way.  There could be a number of opportunities for him to make a return to the stage.  In fact, here are a few ideas I would suggest:

1. Thenardier in Les Miserables. He has the impeccable comedic timing and vocal range this role demands, so why not cast him in the 2014 revival?  Give him some fake teeth and a few bottles of wine and Aiken would be a great "Master of the House"!

2. The Baker in Into the Woods. Unlike Les Miserables, there's no Broadway revival of this musical on the horizon.  However, there is a film adaptation planned for next year.  It would be lovely to hear his take on "It Takes Two", and he could bring something light-hearted yet genuine to the role.

3. Seymour in Little Shop of Horrors. The goofy and loveable florist would be a fantastic part for Aiken to play. It's not too soon for a revival, and maybe another Idol alum could be enticed to play his Audrey! (I'm looking at you, Diana DeGarmo!)

4. Jimmy Winter in Nice Work If You Can Get It. Aiken would be phenomenal as the wealthy and absurdly funny 1920s playboy. With the swinging Gershwin score and snappy Kathleen Marshall choreography, audiences would be in for a treat if Aiken were to take on this role.

5. Joseph in Joseph and the Amazing Technicolor Dreamcoat. Remember the seventh season of American Idol which included an Andrew Lloyd Webber-themed night?  Unfortunately, Aiken was not a part of that season, so we missed out on the possibility of his singing "Close Every Door", but if he played this role, there wouldn't be a dry eye in the house during that number, and we all know that "dazzling coat of many colors" would be a perfect fit!

Clay simply can't come back to Broadway soon enough. What do you think?  What roles would you like to see the former American Idol contestant take on?  Let me know in the comments!
I do hope you will visit the site and leave a comment.  It is a great way to let the site know you like to read about Clay and that you enjoyed the article.  You can see the article at STAGEDOOR
Here are a few more pictures from The Drowsy Chaperone.  The photographer said:
Please do not post on OFC, Twitter or Facebook!
I hope you will respect the photographer!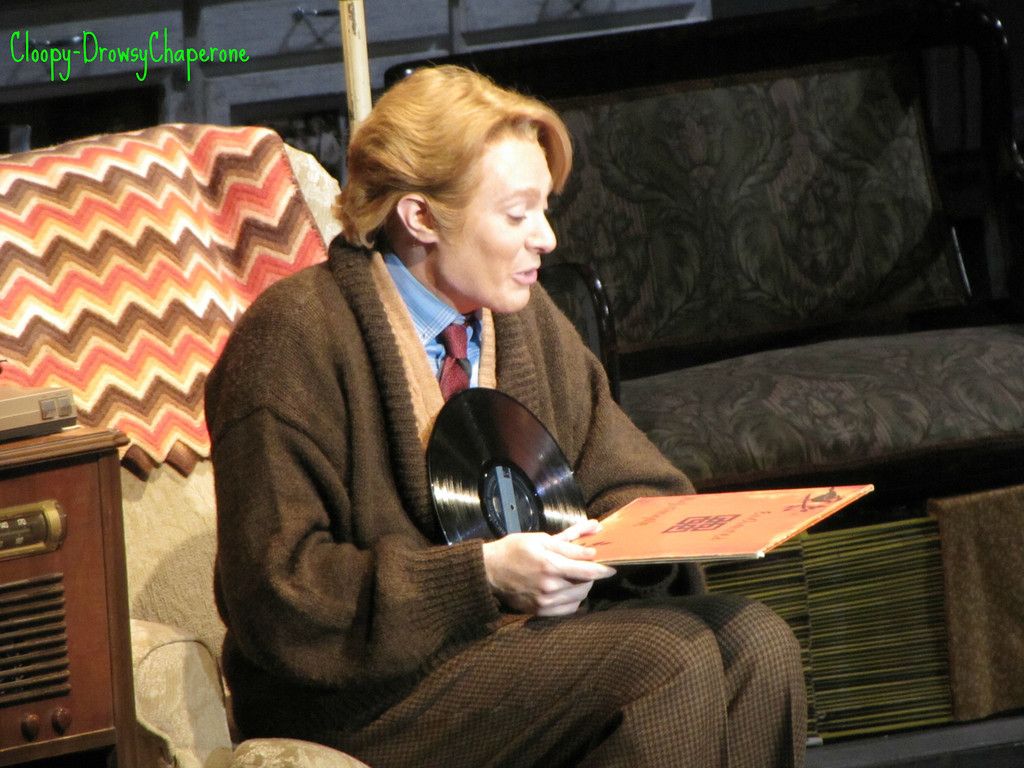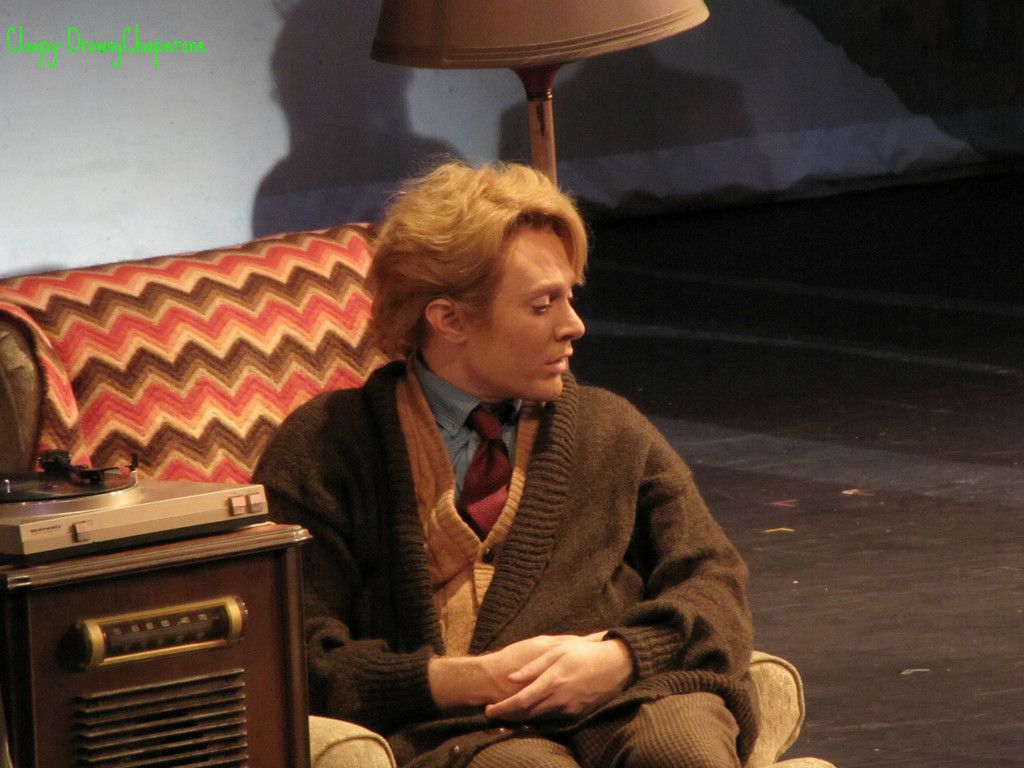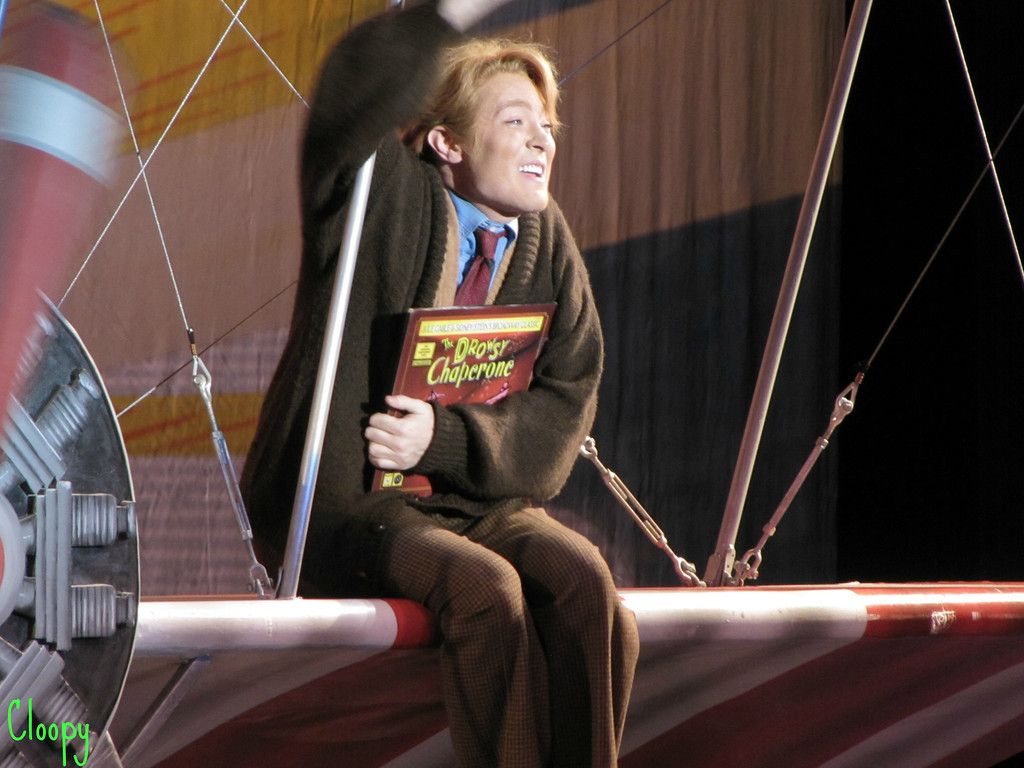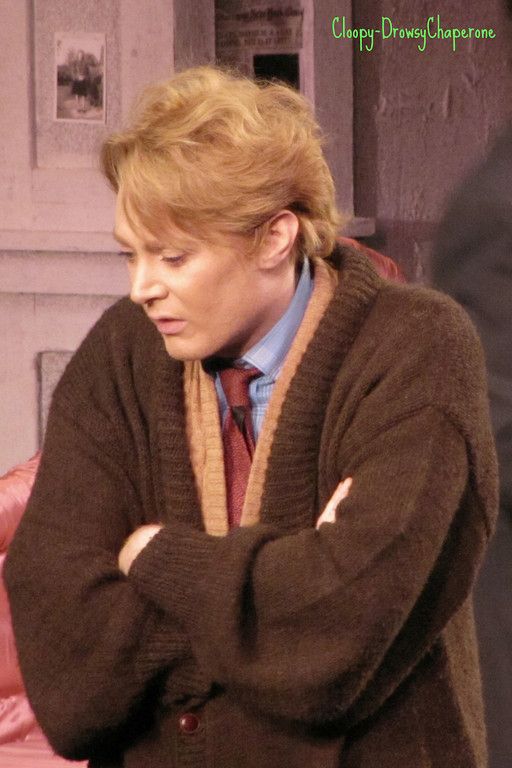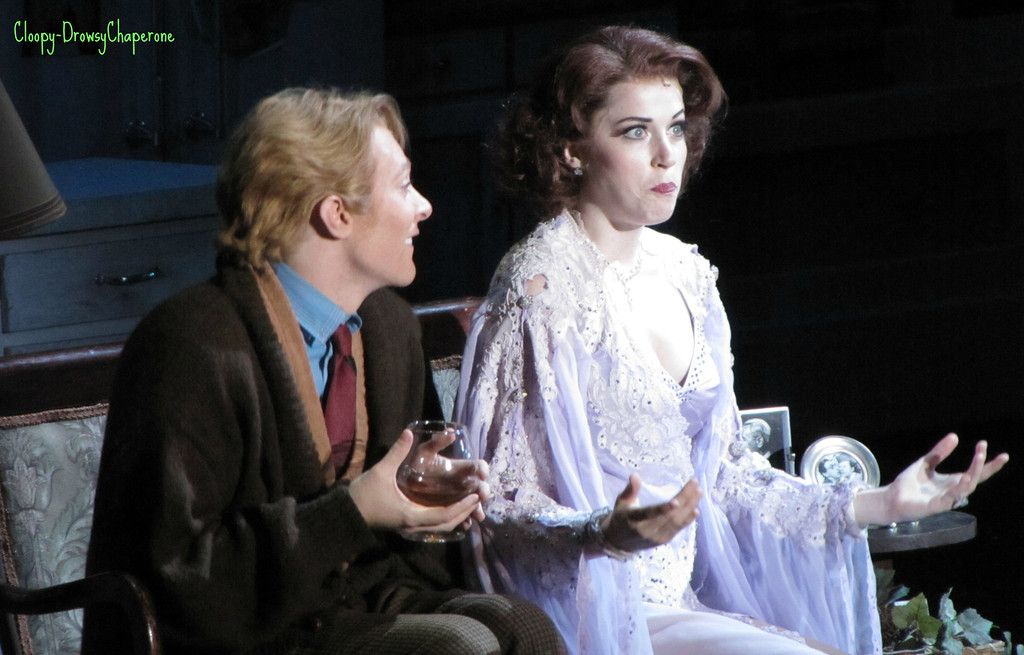 Which picture is your favorite?
Clay Aiken News Network is an unofficial fansite. We are not affiliated in any way with Clay Aiken or his management. This website was made by fans for fans and makes no impression or impersonation of the official site, which can be found under the domain
clayaiken.com.