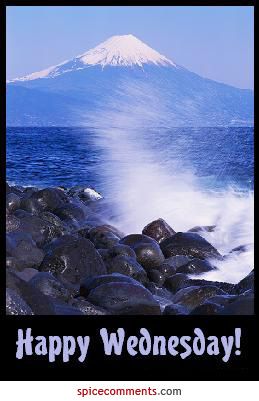 It is Wednesday and time for the mid-day update!
Today there are some new articles about Clay Aiken and his run for the Democratic nomination for Congress in North Carolina's 2nd Congressional District.
Indy Week – Aiken, Crisco, and the battle for Renee Ellmers' 2nd congressional district 
Sure, Clay Aiken's announcement video is sensational. Check it out. But J. Keith Crisco, the other leading candidate for the Democratic nomination in the 2nd congressional district, has a video too. But Crisco's has 985 views on YouTube. Aiken's, after five days, had nearly half a million.

But then, Crisco's candidacy was a snoozer, notwithstanding his experience, before Aiken jumped in against him last week. Suddenly, Democrats everywhere were debating whether Crisco, 70, the business leader, or Aiken, 35, the celebrity showman, stands the better chance against incumbent Republican Renee Ellmers.

Before I get to Aiken vs. Crisco, though, I should mention that in 2003 when Aiken was on American Idol, I was completely caught up in the drama. The first time I tuned in, with the field already down to six or seven finalists, I predicted that Aiken would defeat the early front-runner, Ruben Studdard, based on equal singing ability and a big edge in likeability.

Aiken, a nerd with a shaky voice when he started, was in the process of transforming himself into a full-fledged star. Actually, he was freeing his inner star. He also seemed to be genuinely nice—a credit to his mother, his Raleigh upbringing and our much-vaunted "North Carolina values."

When it came down to Aiken-Studdard on the final night, I tried to vote for Aiken, only to be thwarted by a busy signal at his AT&T number. I remain convinced that Studdard's narrow win was because too many of us Claymates called too few AT&T lines—and we overwhelmed the system.

Point being, I'm not objective about Aiken. But then, politics isn't a talent show, is it?….

….The idea of Clay Aiken as a congressional candidate struck me as silly—until I watched his announcement video. Once again, Aiken succeeded in transforming himself, this time from the gutsy kid I remembered into a mature candidate with a passion for helping others.

He talks about being raised by a single mom who fled an abusive husband. He talks about teaching special-education classes for children with autism and his work for UNICEF. He gets it that politics is for helping those in need—and zaps Ellmers for voting to shut down the government but wanting her own paycheck delivered as usual. (She did back off that dumb comment.)

Lawrence O'Donnell, the MSNBC analyst and an old Democratic hand, told Aiken: "I have not seen anyone put out a better campaign announcement than that and a better, more strongly put and impassioned rationale for running."

And don't just go by the video. Read up on Aiken and you'll discover that this young man who burst forth on American Idol has used his talents to help children with disabilities, not just to enrich himself…
I hope you will visit this site and read the entire article by Bob Geary.  He has a lot to say.  You can read the article at Indy Week.
~~~~~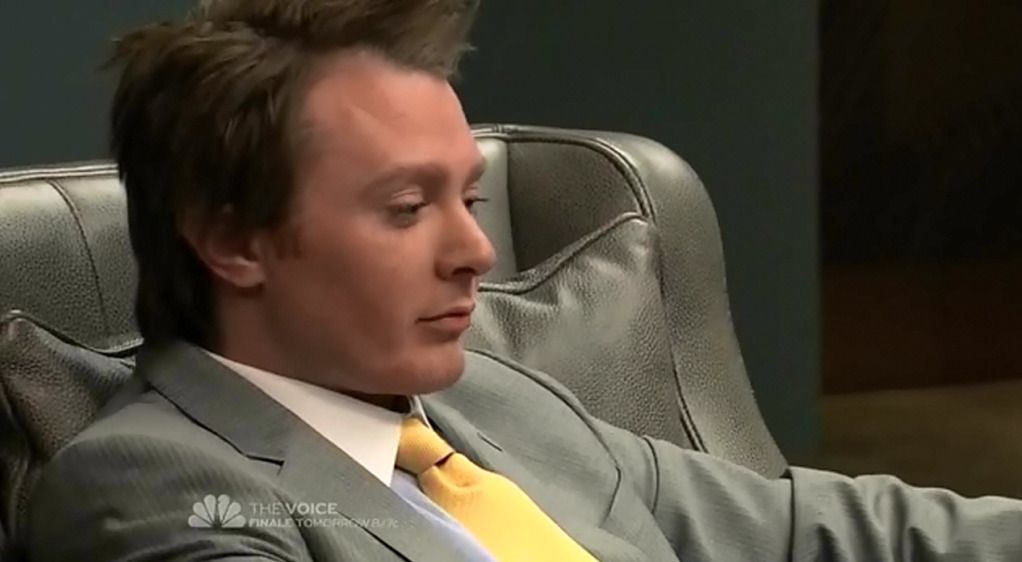 The Progressive – THE OFFICIAL BLOG OF THE GEORGETOWN UNIVERSITY COLLEGE DEMOCRATS
Clay Aiken Needs To Be A Congressman
That's right, you read the headline correctly, Clay Aiken really is running for Congress. Specifically, he is running as a Democrat in North Carolina's second congressional district. Many are going to stop there and wonder why a musical celebrity run for office? At first glance we might assume that this is a publicity stunt, like Donald Trump trying to get more camera time with his bogus presidential run, but there's a lot the general public doesn't know about Clay Aiken.

Who was Aiken before American Idol? He was a regular American, from a blue-collar home, and an individual with a good heart. As a teenager he spent time working at a local YMCA, directing children's camps, and giving back to this community. After he graduated high school, but before enrolling at UNC Charlotte, Aiken began substitute teaching for a special education classroom at an elementary school in Raleigh. This sparked an interest for helping children with disabilities, and while in college he took a part time job as an assistant for a boy with autism. His interest in Special Education continued after acquiring his newfound celebrity status from American Idol, and he continued to work towards a bachelor's degree in special education.

After finding success as a musician Aiken refused to stop giving back to the community. As a National Ambassador for the U.S. fund for UNICEF Aiken worked to ensure that all children, on a global level, are given at least an elementary school level education. Through his work with UNICEF Clay has traveled to Uganda, Banda Aceh, Kabul, Bamyan, Mexico, Somalia, and Kenya. On these trips he didn't function merely as a celebrity to garner attention for crises, instead he actively volunteered, administering polio vaccinations to babies and working with kids in the Mexican states of Chiapas and Tabasco to ensure they had a happy Christmas after floods ravaged their villages. He was subsequently appointed by President Bush to the Presidential Committee for People with Intellectual Disabilities in 2006.

Aiken takes his experience as a philanthropist and activist into his campaign for congress. He aims to give everyone a fighting chance for happiness, and in his campaign video he admits that "for most Americans there are no Golden Tickets". This is why I'm excited that Clay is running for Congress, because he's a real individual with a genuine desire to help others. This is why Clay should win this seat, because he is everything that congress isn't; he represents everything that the current members of congress can't achieve. A loving father, an openly gay celebrity, an advocate for human rights around the world, and a man with a good heart, Clay Aiken is so much more than an American Idol contestant. He doesn't come from money or power, but from a simple home in Raleigh, North Carolina. If Clay can win this long-shot election in a heavily Republican district, then he will be the first positive change North Carolina has seen in three years.
This article is by Hayden Frye.  You can see the article and give the site a hit at The Progressive
~~~~~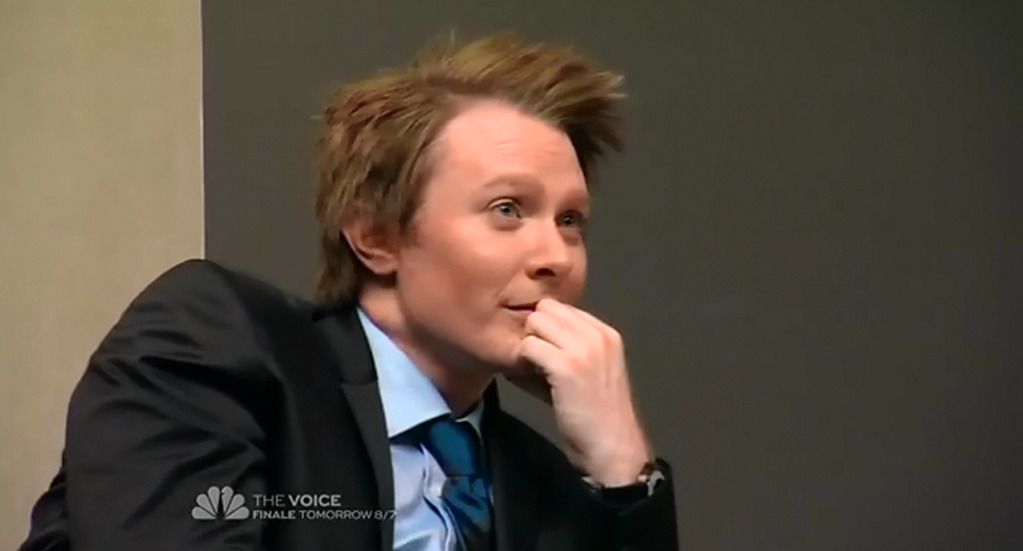 Breitbart – SARAH PALIN: I HOPE CLAY AIKEN IS RUNNER-UP IN ELECTION, TOO
Former Alaska Gov. Sarah Palin said she hoped that American Idol runner-up and North Carolina congressional candidate Clay Aiken, a Democrat, would come in second place again if he faces incumbent Rep. Renee Ellmers (R-NC) in this fall's general election in the state's second congressional district. 

In an interview on Inside Edition that aired on Tuesday evening, host Jim Moret asked Palin about her thoughts on the pop star's candidacy.

Palin asked, "He's running as a 'D'"?

When Moret said that Aiken was, Palin then said, "Well, then I hope he's runner-up in the election, too."

"Bless his heart, you know, he seems like he's got a lot of common sense, certainly has a lot of talent, and he's got that confidence that's needed in the political arena," Palin continued. "But I think we need some more business-minded, job-oriented Republicans in Congress so we can turn some things around. We tried it with the 'Ds' the last couple of years. Let's go with some conservatives."

If Aiken wins the Democratic primary against two others, he will face Ellmers, whose campaign has already blasted Aiken as a "performer whose political views more closely resemble those of San Francisco than Sanford."
I posted this to be fair to all sides…plus I look at it as a positive.  Clay is certainly getting a lot of publicity and the fact that Inside Edition mentioned Clay to Sarah Palin is interesting. You can find the article at BREITBART
I hope that Clay and all the people in the southeast take it easy and stay safe during this huge storm.
 These horrible snow storms remind me how glad I am to live in California!
 Check back later…We will post again when more news is announced!
Clay Aiken News Network is an unofficial fansite. We are not affiliated in any way with Clay Aiken or his management. This website was made by fans for fans and makes no impression or impersonation of the official site, which can be found under the domain
clayaiken.com.