On Thursday there were not any "big" stories about Clay Aiken…but his name was everywhere…just Bits & Pieces of some interesting events and reviews.  So…today, this blog will be filled with Food For Thought!
The Washington Times wrote an article about Clay's discussion on CNN about The Veterans Administration.  Is this publication known for its "interesting" headlines?
The Washington Times – Democrats Clay Aiken, Rep. David Scott slam Obama on VA scandal
Democratic congressional candidate Clay Aiken said Wednesday that "at the end of the day," President Obama is responsible for the Veterans Affairs scandal.

"I certainly think the president is responsible for it at the end of the day," he said on CNN, Politico reported. "He is the Commander-in-Chief of the military, he is the executive. The buck has to stop with him."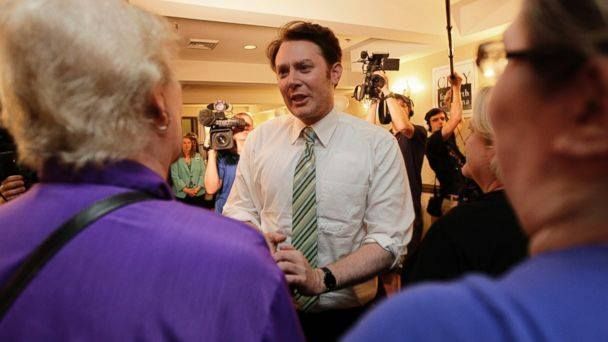 The comments come after the president finally held a press conference Wednesday to address reports that dozens of veterans died due to preventable delays at the Department of Veterans Affairs.

"I think people should all be very frustrated with the disorganization, to put it lightly, of the VA," said Mr. Aiken, whose brother is an Iraq veteran.

"At the end of the day we're spending a lot of money on the VA and it's not being used responsibly," he said, Politico reported. "We all need to be paying attention to that. Congress needs to be paying closer attention to it and the executive branch does as well."

The N.C. House hopeful wasn't the only Democrat to lash out at Mr. Obama on Wednesday.

Georgia Rep. David Scott took to the House floor and said: "I listened to the President today, and I was very disappointed with President Obama today. There was no urgency. Mr. President, we need urgency, we need you to roll up our sleeves and get into these hospitals!"
You can read the article at WASHTIMES
~~~~~
John King is CNN's chief national correspondent and anchor of Inside Politics, a 30-minute Sunday morning program featuring a panel of the top-tier political correspondents. King also anchors Inside Politics segments weekday mornings on CNN's New Day.  The following video was shown on Inside Politics on Thursday morning.
CNN – Video: John King, Julie Pace and Ron Fournier on Clay Aiken's thoughts about Obama's involvement with the V.A. investigation.
~~~~~
On Wednesday, Clay was at the Crabtree Marriott meeting  with The Wake Senior Democrats.  On Thursday, the group posted some fun pictures from the event on Facebook and Twitter.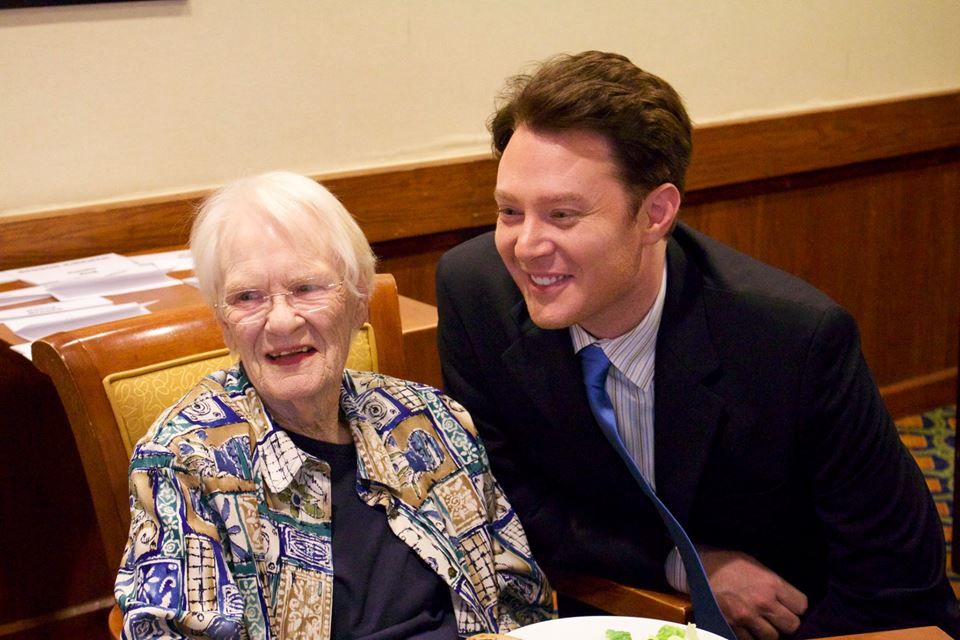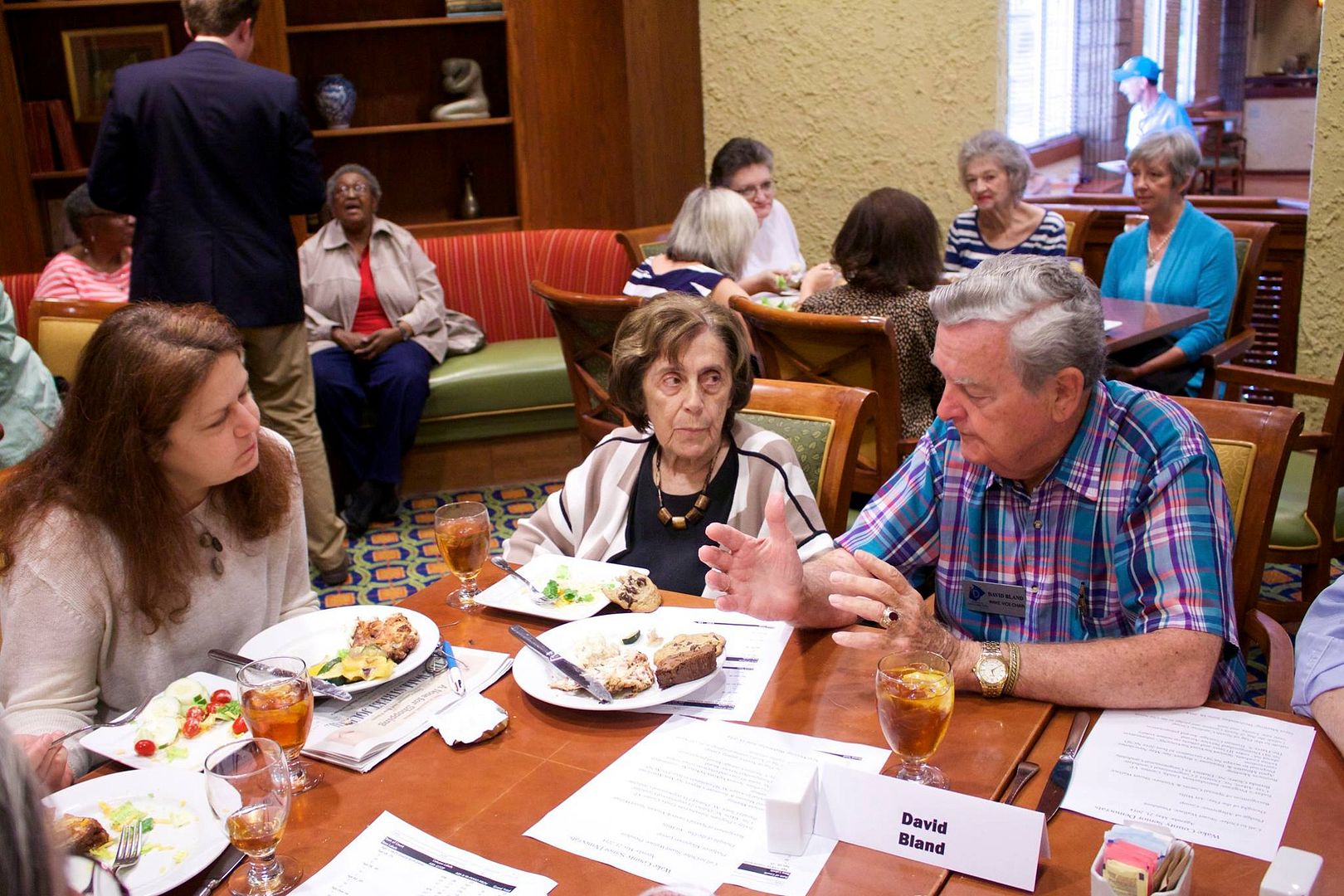 ~~~~~
On Thursday night, Clay attended a fundraiser/reception in Durham, North Carolina.  The following "selfie" was posted on Twitter.  All three look great and seem to be having a good time!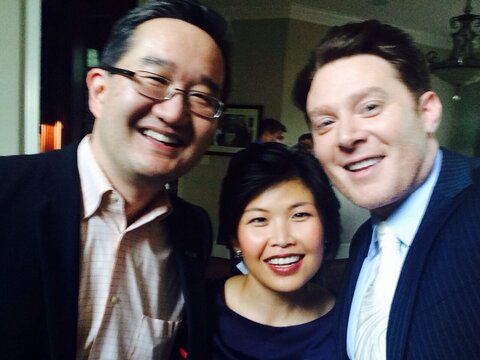 ~~~~~
And…finally!!  I didn't mention the finale of American Idol yesterday.  It really went by without me knowing the schedule.  I did finally see an article that I thought was interesting.
Cleveland.com = From Carrie Underwood to Ruben Studdard: Ranking every 'American Idol' finale


Season 13 of "American Idol" wraps up on Wednesday night, as Jena Irene and Caleb Johnson seek to become one of just 13 people who can say they've won America's greatest singing competition.

"Idol" isn't what it used to be, but the show's finale can still pack an emotional punch. Here's a look back at the 12 previous season finales and how they rank…

…#1 'Season 2'

One day, when "American Idol" is gone, people will ask what this show was all about. All answers will point to Season 2's showdown between two of the most lovable contestants of all-time – Ruben Studdard and Clay Aiken. The popularity of both contestants is what launched "Idol" into becoming one of the biggest shows we'd ever seen. And it remains the closest, nail-biting finale of them all. There were more than 24 million votes. Studdard beat Aiken by just 134,000. I demand a recount!

If you want to see the entire list, click on CLEVELAND
That is all for today.  Hopefully there will be more news later today and I can post it here for a mid-day report!!  
And…just one word of advice.  There is a lot of garbage on twitter right now.    "Silence Is Golden"
Have a wonderful Friday!
Clay Aiken News Network is an unofficial fansite. We are not affiliated in any way with Clay Aiken or his management. This website was made by fans for fans and makes no impression or impersonation of the official site, which can be found under the domain
clayaiken.com.