So…Clay Aiken has moved to New York City.  I hope he brought a warm coat, a scarf and some gloves.  According to the weather channel, it is 24 degrees in the city while I am writing this blog.  BRRRRR!!!  For whatever reason he has for making New York his home, I hope he will have time to "play tourist" a bit and really get to know the city!!
I love New York City.  New York is a vibrant, exciting place, with tons to do.  It has interesting museums, wonderful bars and restaurants and impressive bookstores, parks and architecture.  With a subway pass, a credit card and a sense of adventure, you can make this place your own from Harlem to Battery Park, Brooklyn to Queens, with plenty of stops in the Village, SoHo and along Madison Avenue in between.
There are so many exciting things happening in the city.  You can shop in almost any neighborhood of the city; you can visit the TKTS discount booth in Times Square for last minute Broadway show tickets…or you can see a cultural event at Carnegie Hall or visit the Metropolitan Museum of Art.
So Clay, I know you have spent lots of time in New York, but I hope you will play the tourist a bit and visit some of my favorite New York City sites:
TOP OF THE ROCK
The Top of the Rock is better than the Empire State Building, because you get views of both the Empire State and Central Park. And it's less crowded than ESB. The glass-ceiling elevator shoots you to the top of the 70-floor building at 30 Rockefeller Plaza; it's amazing!
MACY'S
Macy's world-famous department store has 10 floors of shopping with just about all the big designers housing their gear there. Before you give the credit card a workout, seek out the Visitor Center on floor one to get an 11 per cent discount card.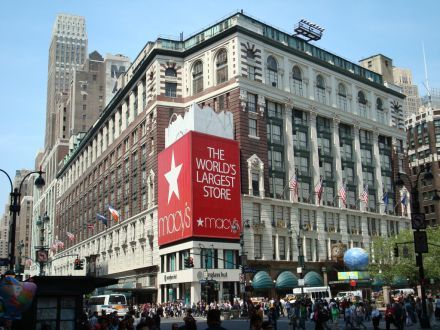 BROOKLYN BRIDGE
It will take you about 20 minutes to walk across it – and right underneath, on the Brooklyn side in Water St, is the Brooklyn Ice Cream Factory. It also happens to be where you will get the best view of Manhattan, so it's a good excuse to indulge…but maybe wait a bit until the city thaws a bit!
CENTRAL PARK
There's just too much to single out in this beautiful park in the heart of New York City. But if I had to choose two pictures, I would pick the following: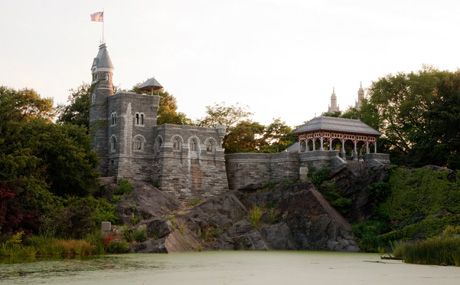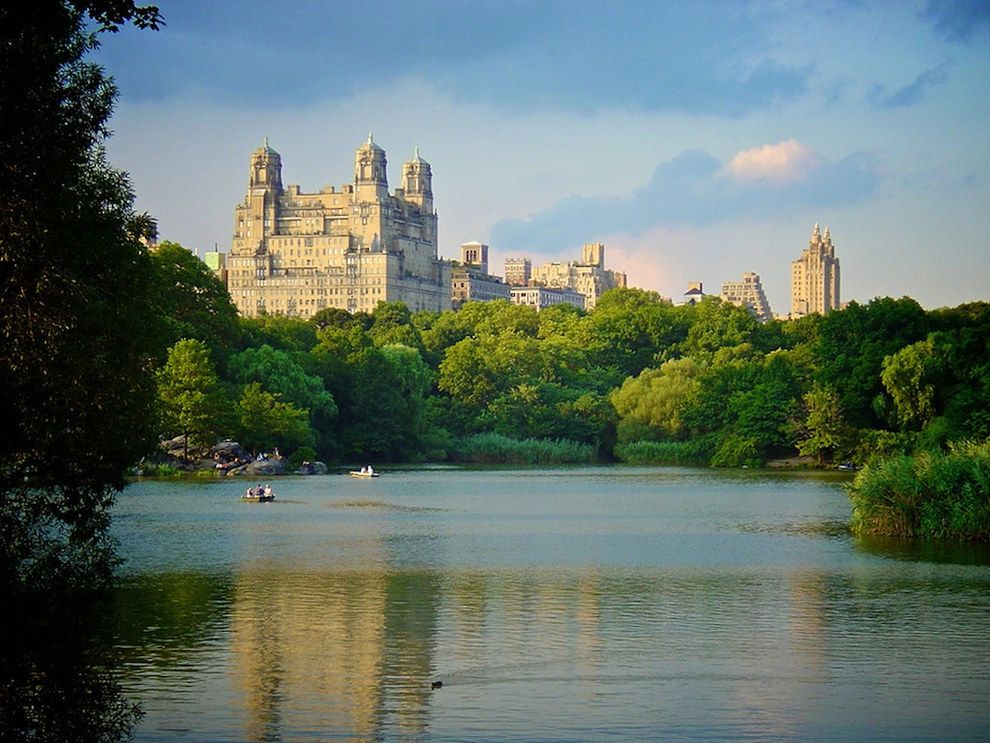 COLUMBUS CIRCLE
This Upper West Side intersection of Broadway, Central Park South, Central Park West and Eighth Ave is home to the Time Warner Building.  You can walk among art displays while you shop at many well-known shops.  Do you remember the marshmallow man for Ghostbusters?  It was filmed at Columbus Circle.
FIFTH AVENUE
Shopping at the New York stores on Fifth Avenue is a definite must if you stay in the Big Apple. NY shopping is an entirely different experience than shopping in another city, especially along this historical road. Located in the center of Manhattan, the best Fifth Avenue shopping takes place between 39th and 60th Street at NYC flagship stores. Since 5th Avenue stretches from West 142nd Street in Harlem to Washington Square Park in Greenwich Village, one picture doesn't do it justice.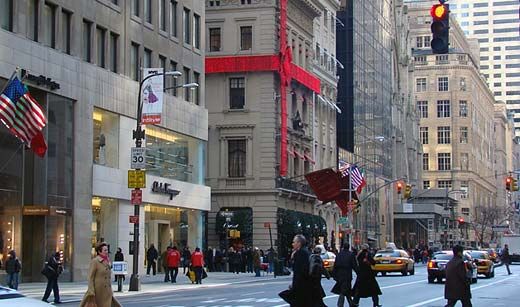 STATEN ISLAND FERRY
It's free, takes about 20 minutes each way and gives you a spectacular view of the city as it sails past the Statue of Liberty.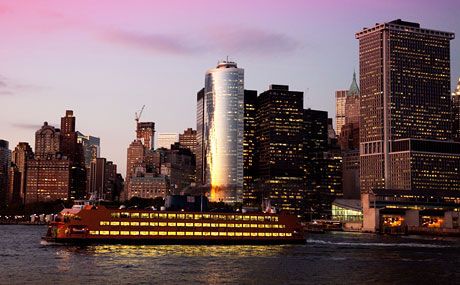 OAK ROOM – JAZZ BRUNCH
There may be no better way to spend Sunday in New York than with brunch and cool jazz from world-class performers: The Oak Room at the Algonquin Hotel, 59 W 44th St between Fifth and Sixth.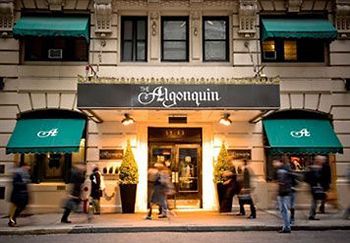 WASHINGTON SQUARE PARK
Washington Square Park and the Greenwich Village area is definitely a favorite part of New York City. Within three blocks you can taste every type of cuisine, see every type of architecture and art, and meet all different types of people. There is enough going on to keep anyone entertained but there are also places to just escape and observe the people of New York City. The famous Washington Square Park Arch is a historic landmark and the culture within its 9.75 acres is more than you can imagine.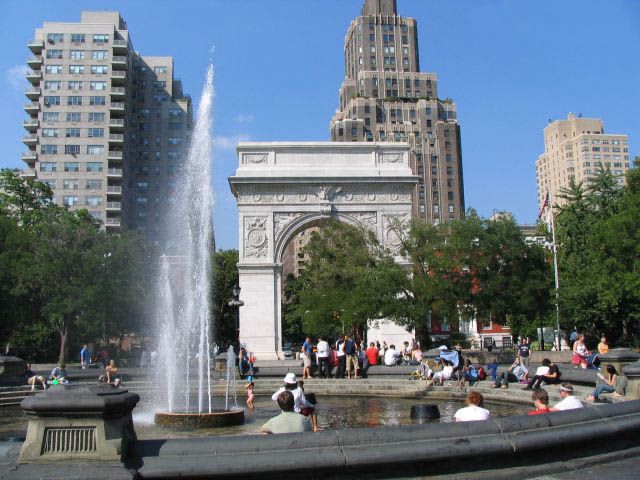 Do you think Clay will go back to the Metro Diner for a meal after working there??
Well…it looks like he knows where to shop!
And he rides the subway!!
Yikes…enough pictures for one day!
Clay…Whatever reason brought you to New York, I am sure you will make us all proud and excited too.  Many years ago you said that you wanted to make a difference.  I have a feeling that this new path will allow you do just that!  Thank you for leading the way and walking the walk!
~~~~~
Have you visited NYC?
 What is your favorite place?
Clay Aiken News Network is an unofficial fansite. We are not affiliated in any way with Clay Aiken or his management. This website was made by fans for fans and makes no impression or impersonation of the official site, which can be found under the domain
clayaiken.com.