October is the 10th month of the year according to the Gregorian calendar, which is used in almost all of the world today.
The opal is the birthstone for October and the calendula is the flower for the month.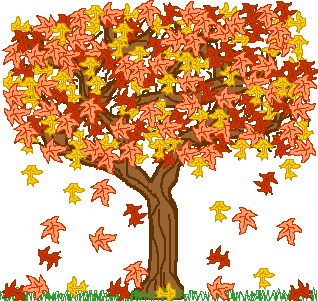 It is always interesting to look at the calendar when a new month starts…I get a good laugh at many of the special days, weeks, and specials that last the entire month.  Did you know that in October we celebrate:
~ National Caramel Month
~ National Liver Awareness Month
~ Bat Appreciation Month
~ National Chili Month
~ Feral Hog Month
All kidding aside, there was one special month celebration that I found that I would like to share:
National Bullying Prevention Month
Sponsored by Pacer Center – Champions For Children With Disabilities ,  The End of Bullying Begins with Me is the message during PACER's National Bullying Prevention Month in October. This is a time when communities can unite nationwide to raise awareness of bullying prevention through events, activities, outreach, and education. Resources from PACER's National Bullying Prevention Center make it easy to take action.
PACER started the campaign in 2006 with a one-week event which has now evolved into a month-long effort that encourages everyone to take an active role in the bullying prevention movement.
PACER has a variety of resources that can be used during October.  They have ideas  to engage, educate, and inspire others to join the campaign and prevent bullying where you live. You can check out all of the different events and activities and make plans to get involved.
According to their website, there are a few special events held in October:
Run, Walk, Roll Against Bullying – Schools, businesses, organizations, and communities will come together to Run, Walk, Roll Against Bullying on Saturday, Oct. 6 in Bloomington, Minn., and at dozens of other locations around the country throughout the month. This fun, active outdoor event increases awareness of bullying prevention and raises funds to support the cause. We have all the tools you need to host a Run, Walk, Roll in your community. Check out PACER's free toolkit which shows you how to plan the event in five easy steps and includes tips, ideas, and resources.
Unity Day: Wednesday, Oct.21st  – Mark your calendar now and make plans to wear orange on Unity Day. That's when scores of people around the country will join the movement to "Make it Orange and Make it End!" In 2011, Ellen DeGeneres promoted the cause on television by wearing orange and reminding millions of viewers about the importance of bullying prevention. Facebook supports the cause during October by providing users with information on PACER activities on its safety, educator, and privacy pages. Again in the next years, students have worn  orange and use PACER resources to support the cause, hand out orange "UNITY" ribbons at school, and write "UNITY" on their hands or binders.
What are your true colors when it comes to bullying? If you care about students who are bullied and want bullying to end, make your color ORANGE on Unity Day, Wednesday, Oct. 21st. That's the day everyone can link together—in schools, communities and online—and send one large, ORANGE message of support to students who have experienced bullying.
For more information on Pacer and National Bullying Prevention Month, visit PACER
I wonder if Clay Aiken has worked with this organization?  I certainly would not be surprised.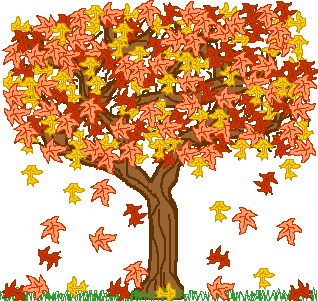 Have you put a circle around the dates, October 9-10, 2015?  On these two days, Clay Aiken will be a guest speaker at Politicon.  So….what is Politicon?  According to their website:
Politicon, the unconventional convention is set to bring together fans of politics and entertainment in Los Angeles on October 9 and 10. Positioned as a bipartisan fan fest for political junkies, Politicon will present viewpoints from across the spectrum. With twelve rooms of back-to-back events, Politicon offers programming to capture every imagination – left, right and center – and attendees will be able to easily pick and choose their own Politicon schedule.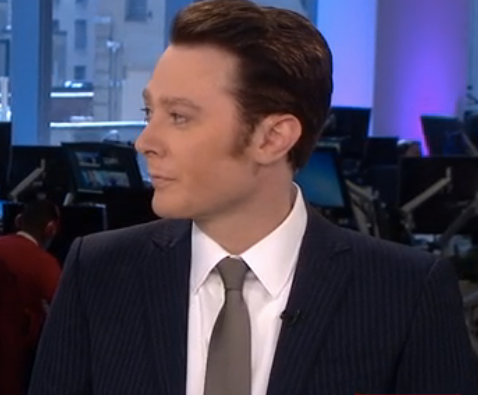 According to the updated schedule, Clay will be speaking on Saturday, from 3pm to 4pm.  The title of his session is BIG MONEY, BIG POLITICS.  According to the website:
Campaigns to run for Congress can be in the millions, and Presidential campaigns can cost over half a billion dollars, with donors having varying expectations. Should additional limits and new rules be placed on political campaigns?
After watching The Runner Up, it was obvious that Big Money was a side of politics that Clay thought was pretty bad.  I look forward to hearing about his presentation.
Politicon also posted a great biography of Clay.  It is worth reading.  You can find it at POLITICON .  They are using the following picture of Clay.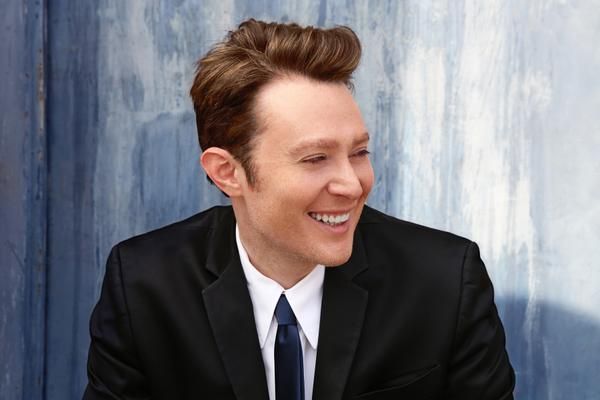 Clay is joining many well-known political figures at Politicon.  Other speakers for the event include former presidential adviser David Axelrod, Democratic strategist James Carville, former House Speaker Newt Gingrich (R-Ga.), former Rep. Michele Bachmann (R-Minn.), Michael Steele, former Chairman of the RNC, and Hugh Hewitt, a professor of Constitutional Law at Chapman College.
I hope that Clay will have the time to hear some of the other speakers and panels as they speak at Politicon.
What is your favorite thing about October?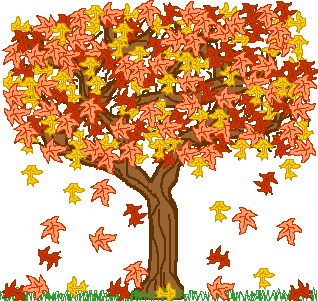 Clay Aiken News Network is an unofficial fansite. We are not affiliated in any way with Clay Aiken or his management. This website was made by fans for fans and makes no impression or impersonation of the official site, which can be found under the domain
clayaiken.com.