What an amazing day for Clay Aiken.  He started Sunday by appearing on CBS' Face the Nation on a panel about gay marriage.  Aiken seemed at ease throughout his section of the program and spoke with knowledge and passion about the topic.  He certainly held his own as he talked with the seasoned members of the panel.
Almost 12 hours later, it was announced that Clay was a finalist on the show, Celebrity Apprentice.  Up against Arsenio Hall, Clay was busy planning a huge fund-raiser for his charity, The National Inclusion Project.
The following are some of the many articles and reviews that have already been published.  As in the past weeks,  I have quoted a few Clay mentions from the articles and provided a link so that you can read the entire article.  And, if you have time, a positive comment left at the sites is a good way to show the site you appreciate their article about Clay.
The screen-caps today are from the CB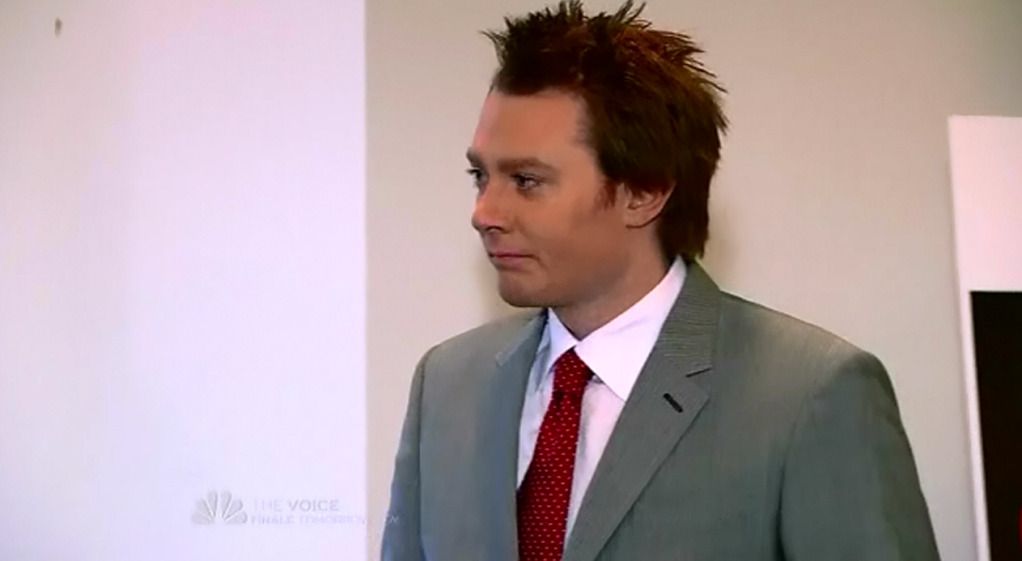 Clay's Take – Week 14 – And Then There Were Two
… Well… I guess one way to look at it all is… I now can't do any worse on this show than I did on my last one.

… I also knew I would like to have Penn. I respect Penn's mind. He's brilliant and creative, and I wanted Mr. Trump (AND PENN) to know that I harbored no ill will against him.

… Debbie Gibson is a musical prodigy. She may sing her stuff a LOT!! 😉 But when it comes to writing music, arranging and playing, she is like few people I have ever met. Building a medley of songs and getting them arranged in a great way was so important. Debbie was my first musical pick.
Be sure and stop by Clay's blog and read the entire article.  Clay's backstage info is so interesting…and don't forget to leave a comment.  Clay could use our support this week! You can find the blog at CLAYSTAKE
EW.COM – That Magic Moment
By Dalton Ross
… Once Aubrey was dismissed, Clay Aiken began experiencing American Idol déjà vu. Would he once again lose out on an elusive reality show title? You know, Clay and Ruben Studdard had such a nice friendship. They were complete opposites — one big and black, the other lanky and white — but they shared one thing in common, an incredible ability to reach out and touch audiences through the power of song. I think when you look back at their relationship on American Idol, however, what really stands out the most is the fact that Ruben never once threatened "getting in your ass."

… Cut to Aubrey looking mortified at being unpicked and taking the walk of shame over to Clay's team. "Haters are hating once again," she informed us. They certainly are.

… Outside of Magic Johnson talking to nobody, Arsenio has had a pretty smooth ride so far. No so for Clay, who spent half of the task wandering the streets of New York while getting yelled at by little league baseball coaches and making little kids break the law by hopping a fence to shoot his ad in a restricted area. And then things got even worse when he met up with the rest of the team. Little did Clay realize he would be butting heads constantly with Crystal Light songstress Debbie Gibson.

… Then came Round 3, in which Clay and Debbie argued about the mural that Debbie's cousin was going to paint. Clay was insistent that nothing go on the wall until he could approve a sketch of it. As Project Manager, that's smart. I mean, no offense, but are you going to trust a $250,000 prize to Debbie Gibson's cousin? What if she puts up a big mural of the Electric Youth album cover? You can't risk it. "Paint will not go on the wall unless I've seen some sketches," said Clay. Before all was said and done, Debbie was calling Clay "insecure" and Clay was correcting how Debbie spoke on the phone to her own cousin. Which is exactly the type of cliffhanger drama you want heading into a finale. Well, that and a very confused man standing sideways.
Dalton always writes a great blog.  Be sure and click on EWCOM to read the entire article.
A.V.Club – And Then There Were Two
By Margaret Eby
… Aubrey gets chosen last, but she has tentative support for her manager. "Clay's always bugged me as a person," she said, "but now I kind of like him."

… The collection of players on Clay's team are almost all musicians, except for Penn, who Clay chose specifically to show that he could work with someone he doesn't agree with. He's also got Aubrey under his wing. She's enthusiastic, but hard to reign in.

… Clay also smartly delegates a specific task to everyone off the bat. Debbie does music, Aubrey's in charge of decoration, and Penn and Dee work on the PSA.

…  The major drama on their team is between Debbie and Clay, after Debbie gets her cousin to take off work and paint a mural. Clay won't have her start until he sees a mock-up of her idea, which frustrates Debbie to no end.
You can read the entire review at AVCLUB
TheaterMania – Clay Aiken Named Finalist On NBC's Celebrity Apprentice
By Brian Scott Lipton
Broadway star and singer Clay Aiken and comedian Arsenio Hall are the finalists on NBC's Celebrity Apprentice, with the winner to be revealed on Sunday, May 20. The winner will receive $250,000. The series is hosted by business mogul Donald Trump

Aiken is perhaps best known for his appearances on FOX'sAmerican Idol, and was seen on Broadway in Monty Python's Spamalot, playing the role of Sir Robin. He has also released numerous CD, including his most recent one, Stead Fast.
Please visit this site and leave a comment for their support of Clay.  THEATERMANIA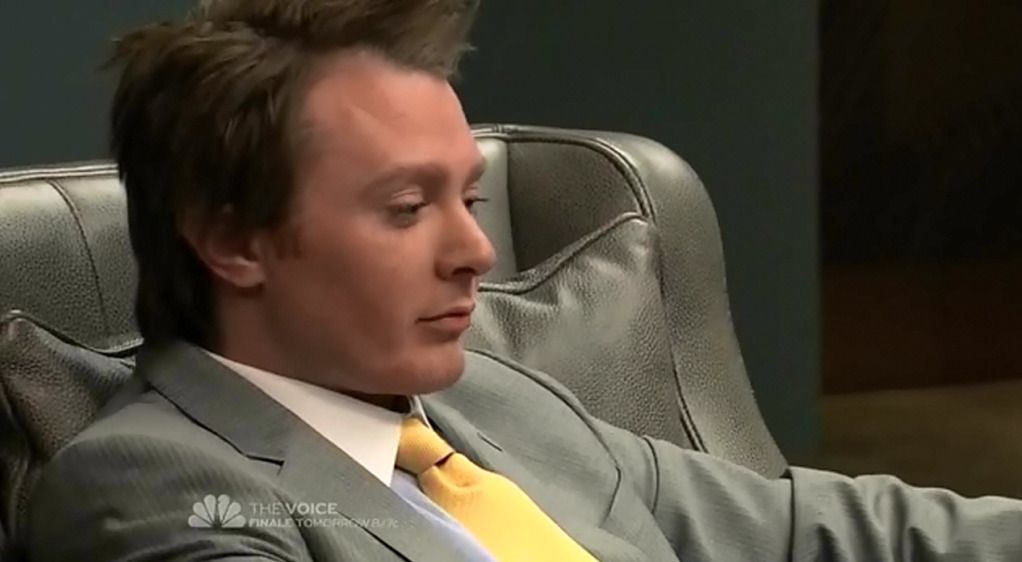 E-ONLINE – Will Clay Aiken or Arsenio Hall Crack Under Pressure?
By Rebecca Macatee
…Clay decided to put on a musical show, asking Debbie for musical advice and Penn to help write and conceptualize. Clay and Debbie, however, quickly began to spar over music choices and Debbie's desire to have her cousin to paint a mural without Clay seeing any sketches beforehand.

…  Clay, a former special education teacher, was happy and right in his element when working with children for a National Inclusion Project PSA—the National Inclusion Project provides a program model for recreational programs so that all different types of kids can play together.

… Clay and his team seemed to be focusing on every detail of their production, and not concentrating on raising funds.
If you want to read the entire article, visit EONLINE
NJ.com – Arsenio Hall vs. Clay Aiken (vs. lots of egos)
By Vicki Hyman
… In the opening boardroom, Clay tells Trump he belongs in the finale because he's a hard worker and he's been considered a strong player throughout — plus he's been on the winning team seven times.

… Create, host and sell tickets to a celebrity variety show, plus create a 30-second commercial for their charities. The winner gets the grand prize, $250,000 for his charity — Clay's is the National Inclusion Project, which trains schools and summer camps to extend curriculum and programs to children with disabilities…

… When Don Trump comes to visit, he's impressed by the work they're doing on the show but worries that they're not really working on fundraising. Clay finally gets moving on the fundraising, but their team doesn't seem to be racking up a lot of donations.

… Debbie and Clay keep clashing, first over the music, then over Debbie's cousin's mural. Clay insists on seeing some sketches, but Debbie is annoyed because her cousin rearranged her schedule to work on the project and hasn't been able to come up with a final sketch yet. "While I absolutely appreciate that, I sorta don't care," Clay tells us. Debbie thinks he's treating her like a child. "If that's the way the tides are turning right now," Debbie tells us, "I don't belong here." Oh, the drama!

… Lisa calls Clay and offers to give him a check because he helped her out so much on her big win for the Gay Men's Health Crisis. Classy move.
To read the entire review, visit NJCOM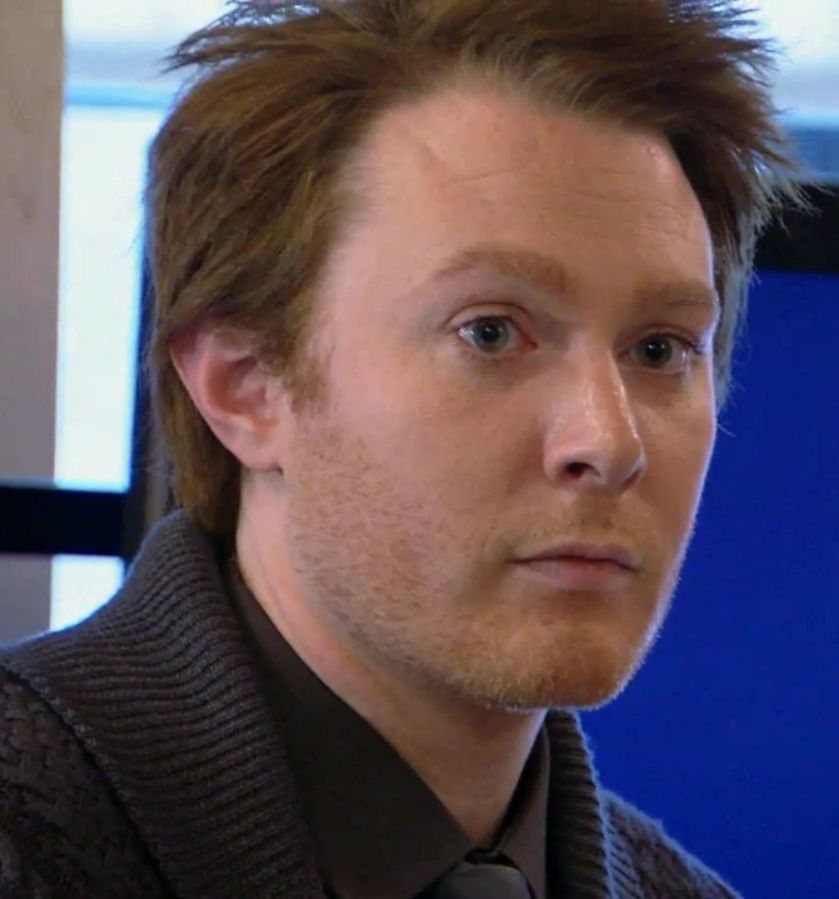 Buddy TV – A Race To The Finish
By Esther Gim
… it's Arsenio and Clay battling it out in the finals. May the best man win!

… Penn, meanwhile, gets under Clay's skin from the start. Although this time, I side with Penn when he says the concept for the PSA seems offensive. Penn's problem is that when he criticizes or shoots down an idea, he doesn't offer any sort of solution. With Clay, you need to do that.

… Clay, meanwhile, stresses out with a lot of responsibility, though he tries really hard not to show it. Penn points out Clay's teeth grinding as a way to know when he's stressed.

… Clay is competing for the National Inclusion Project, a charity that he started. But with the task taking up a lot of their time, they start making calls way later. The only big name that comes up is … Lisa Lampanelli!  While she's helping Arsenio, she said she's bringing a check for Clay as they had a good relationship on the show, and he helped her many times. I thought that was incredibly sweet and can't recall that ever happening before.

… On Clay's team, Debbie's about to erupt and it's put a really sour mood on the whole atmosphere. I understand Clay wanting to make sure that whatever happens in the event, he wants to see it beforehand. And he told Debbie this too, but she conveniently forgets. So she takes offense to Clay wanting to see everything and says he doesn't trust her. To Clay's credit, I wouldn't trust Debbie either.
To visit this site, click on BUDDYTV
   Please check back during the day as I will update this site as we get new information.
Hopefully, we will have some pictures from the latest show.
Who do you think will become the next Celebrity Apprentice?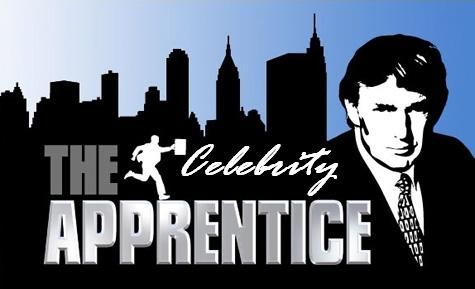 Clay Aiken News Network is an unofficial fansite. We are not affiliated in any way with Clay Aiken or his management. This website was made by fans for fans and makes no impression or impersonation of the official site, which can be found under the domain
clayaiken.com.