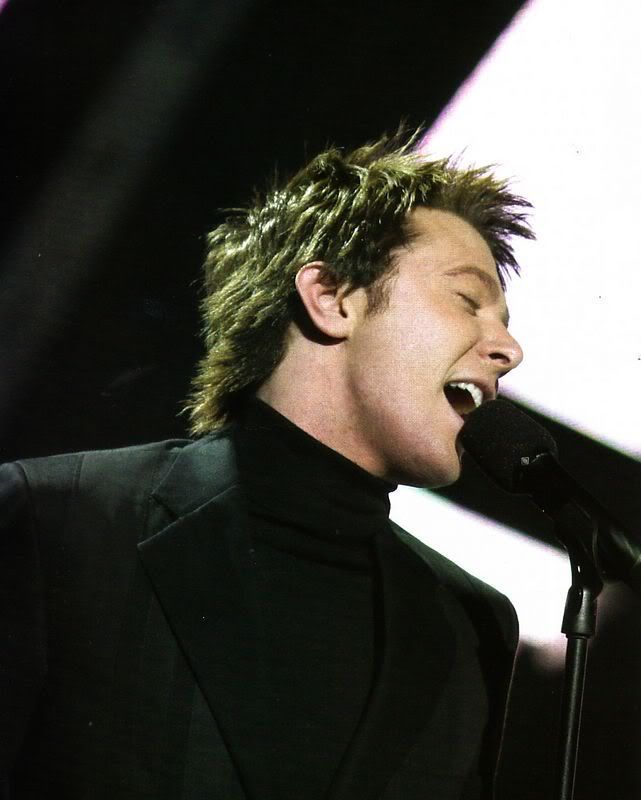 The ClayNation is buzzing with the news that Clay Aiken will be one of the musical guests on American Idol next week.  A press release announced that Fantasia and Clay will be on next Thursday's results night.  Each singer will have the opportunity to perform for the audience, the judges and the current Idol contestants.
As Clay steps into the spotlight this week, I think he will rekindle the excitement of those who saw him on the show in 2003 but haven't followed his career for a few years.  And then he will capture the enthusiasm of younger fans who have never had the opportunity to see Clay perform on TV.
As the news of Clay's appearance spreads, I would imagine his name will be googled more than usual.  Already the number of visits here and at our FaceBook page are growing.  People want to know more about Clay.
Today, I started to make a list of Clay's many professional accomplishments in the last ten years.  I ran out of time and hopefully I counted correctly….it is amazing all that he has done.
Did you know that in the last 10 years:
*  Clay has toured  12 times (including the AI tour)
*  Clay has released 6 CD albums and an EP
*  Clay has starred in two TV specials – one for NBC and one for PBS
*  Clay made it into the finals of Celebrity Apprentice
*  Clay has chatted with late night hosts, Kimmel, Leno, and Letterman 25 times
*  Clay has been a guest on the morning shows, Good Morning America, The Today Show, and The Early Show, a total of 38 times
*  He was the musical guest on Saturday Night Live
*  Clay has cooked with Martha, Paula, and Rachel
*  Clay has talked with Oprah, Ellen, Tyra, Regis & Kelly, Dr Phil, Megan, and Larry King
*  Clay has discussed current events on Primetime, Dateline, Nightline, 20/20 and Face the Nation
*  He's been in parades, in cartoons, on Game shows, and in TV comedies and on The View 9 times!
*  Clay starred on Broadway in Spamalot for two runs.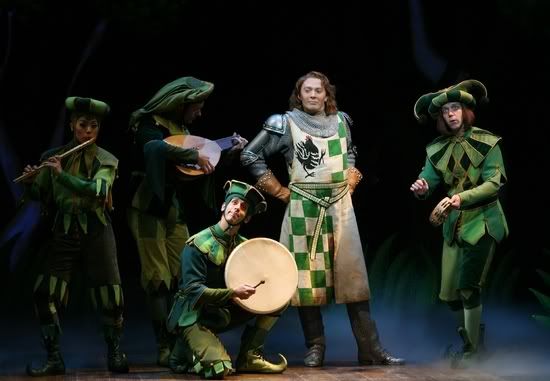 So…it's a start…I know he has done so much more.  He's been on Canadian TV, he's been on many local news shows and I couldn't even begin to count the radio interviews he has participated in.  I also haven't mentioned all the magazine articles and covers…now that's going to be hard to count!
Of course,  there is no mention of any of Clay's charity work.  That is important enough to have its own day.  I'll hit that topic tomorrow!
What important event did I forget?
If you were asked to talk about Clay's professional career, what events would you include in your talk?
 Remember, we will do Charity events tomorrow!
Clay Aiken News Network is an unofficial fansite. We are not affiliated in any way with Clay Aiken or his management. This website was made by fans for fans and makes no impression or impersonation of the official site, which can be found under the domain
clayaiken.com.