On Sunday, August 28th, a new article was posted about Clay Aiken and his opinion of Donald Trump.  I thought you might find it interesting.
Inquisitr
News Worth Sharing
Clay Aiken Says America Will Have A Brexit-Like Decision With "A Clown President" If People Don't Turn Up To Vote

by Stacey Cole

Clay Aiken, the American celebrity and politician, is best known as the runner-up of the 2003 season of American Idol. Since then, the multitalented celebrity has been busy launching his albums and performing on his tours. Additionally, Clay has decided to use his celebrity status for human welfare by becoming a UNICEF ambassador in 2003. Clay continued to be a UNICEF ambassador till 2013, when he decided to enter politics by contesting in North Carolina's 2nd congressional district election as a Democratic nominee.

 Even though he lost the 2014 district election, Clay Aiken is active in voicing his political opinion as a celebrity analyst. Recently, Clay Aiken joined celebrities like NeNe Leakes, Khloé Kardashian, and Lisa Lampanelli to air his views on Donald Trump, the Republican Presidential candidate, in Chelsea Handler's Netflix show, titled Chelsea.

In the "I Believe We Can" singer's opinion, it is necessary for U.S. citizens to come out in masses to oust Donald Trump from the Presidential race by voting against him. Clay Aiken recalled his defeat in the 2014 congressional district election when he couldn't garner sufficient votes to defeat the opposing Republican. During the 2014 elections, most of the Republicans supporting Clay were those who were frustrated with the politicians…
…Clay feels that today's voters are carrying the sentiments similar to those carried by the Republican voters in his North Carolina home district. He also pointed that, in his opinion, Hillary Clinton, the Democratic Presidential candidate, is not doing enough to motivate her supporters to show up on the voting day. According to Billboard, Clay Aiken warned that poor voter turnout might lead to an unthinkable reality like the Brexit decision in the United Kingdom.
"It [the 2016 US Presidential Elections] will end up being like Brexit in England where we end up having a clown President for four years."
According to the Huffington Post, Clay Aiken highlighted the similarities between himself and Donald Trump and elaborated that both of them had contested elections as candidates who came from outside the political system.

In fact, Clay Aiken attributes Trump's immense popularity to the widespread dissatisfaction with the American political system.

Additionally, the singer-turned-politician finds Trump's speeches more unscripted and unapologetic because the Republican candidate is not worried about raising funds from his lobbyists. The "A Thousand Days" singer's political commentary suggests that there is a dire need to transfer power from the politicians in Washington to the citizens of the United States.

Although Clay Aiken finds Donald Trump influential, the singer has made it very clear that he is not going to vote for him. In fact, Clay Aiken had attacked Donald Trump on a number of occasions for the presidential candidates' views on immigrants, Muslims and LGBT rights.

It is only natural for the "I Believe We Can" singer to disagree with Donald Trump on these issues, in particular, as the singer came out as gay in September, 2008. Recently, Clay Aiken criticized Donald Trump on Twitter for labeling the massacre at the Orlando gay club as a "terrorist attack" instead of a hate crime.

Apart from being an internet-savvy politician, Clay Aiken is also an adroit consumer who uses social media to highlight his opinions as a consumer. Recently, Clay was threatened by an Uber cab driver in New York when he delayed getting out of the cab. According to the New York Daily News, the singer took to Twitter to warn the public to watch out for the Uber cab driver who had threatened him with a baseball bat…
The article also included some pictures of Clay in the studio with Meghan McCain during her radio show.
If you would like to read the entire article, click on INQUISTR  
~~~~~
I think that my ancient lap-top computer finally gave up this past week while I was on vacation.  It was fine for a couple of days, but the last couple of days….well…hopefully we can clean it up a bit and get a few more trips with it!!
~~~~~
I look forward to hearing more from Clay in the coming days and weeks….
I hope he is in a good twitter mood!!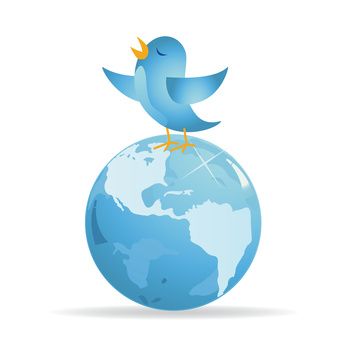 Clay Aiken News Network is an unofficial fansite. We are not affiliated in any way with Clay Aiken or his management. This website was made by fans for fans and makes no impression or impersonation of the official site, which can be found under the domain
clayaiken.com.