Happy February
It's the month of
Valentine's Day – President's Day – The Super Bowl
– Groundhog Day – Black History Month –
AND
Chocolate Lovers Month!! 
The month is named after the old Roman purification ritual of Februa.  It is a month that is not named after a person or a god but on a festival.
To most fans of Clay Aiken, it is the month of
Anticipation!

On Friday, January 31st, the name Clay Aiken was still in the news.  The following are two interesting articles about Clay and his rumored bid for the 2nd Congressional District in North Carolina.
Pulse Radio – Clay Aiken Could Face Long Odds in a Possible Congressional Race
Singer Clay Aiken has been exploring a bid for Congress, but history suggests he may face an uphill battle if he runs.

Recent reports say the former "American Idol" star has been laying the groundwork to run for the House of Representatives this year. Aiken reportedly has already  met with Democratic Congressional Campaign Committee leaders and is currently hiring campaign staff to prepare a run against Rep. Renee Ellmers (R) in North Carolina's 2nd Congressional District…

… Aiken's candidacy, however, still has a few things going for it. He is from nearby Raleigh, and could bring a familiarity with the district and its issues to the campaign trail. Democrats also hold a slight registration edge in the district, which has an African-American population that is several points larger than the national average. In addition, Aiken has a decade's worth of show business connections that he could parlay into fundraising.

Aiken also has the benefit of a potentially divisive Republican primary. Ellmers has drawn a primary challenge from former banking executive and current radio talk show host Frank Roche. Roche has indicated that he intends to run to Ellmers' right, attacking her vote to raise the debt ceiling and her support for immigration reform. An arch-conservative Republican nominee could provide the Democrats with just enough room in the middle to win…

…"I don't think he wants a repeat performance of 'American Idol,'" Randy Voller, North Carolina's Democratic Party chair, said of Aiken. "I think he wants to finish first, not second."
This article is from Vía Entertainment – The Huffington Post.  You can read the entire article at PULSE RADIO
Duke Today – CLAY AIKEN CONSIDERS RUNNING FOR CONGRESS IN NORTH CAROLINA
Clay Aiken may be coming to a voting center near you.

Born and raised in Raleigh, N.C., Aiken is more commonly known for his position as 2003's "American Idol" runner-up and has produced six albums since. In the primary this May, Aiken is considering a bid to run for Congress against Republican incumbent Renee Ellmers, who has represented the 2nd Congressional District since January 2011. Democrat attorney Houston Barnes and Keith Crisco, Democrat former N.C. Secretary of Commerce,also plan to run for the Democratic nomination…

…Aiken's celebrity status has the potential to either help or harm him, noted Bill Adair, Knight professor of the practice of journalism and public policy at the Sanford School of Public Policy and creator of Politifact, a fact-checking media organization.

"€œHis celebrity status can help because many voters will already know his name and he won'€™t have to spend as much money and time introducing himself to voters," Adair wrote in an email Monday. "But he still must prove that he knows the issues and that he is a serious candidate."

Political science professor David Rohde also emphasized that celebrity candidates have to prove themselves as serious candidates.

"€œIt depends on the individual; €"some candidates have a hard time convincing people they'€™re sufficiently prepared," Rohde said.

Aiken's role as a gay man with an in-vitro-born son is raising concerns for the future of his campaign in a district with a conservative majority. Adair added, however, that anyone opposing Aiken for his sexuality would likely not be voting for a Democratic candidate regardless…
This is a well thought out article from Duke University.  You can read the entire article at DUKE TODAY
When do you think we will hear from Clay about his political aspirations?
It just isn't CANN without a few pictures of Clay!  Enjoy!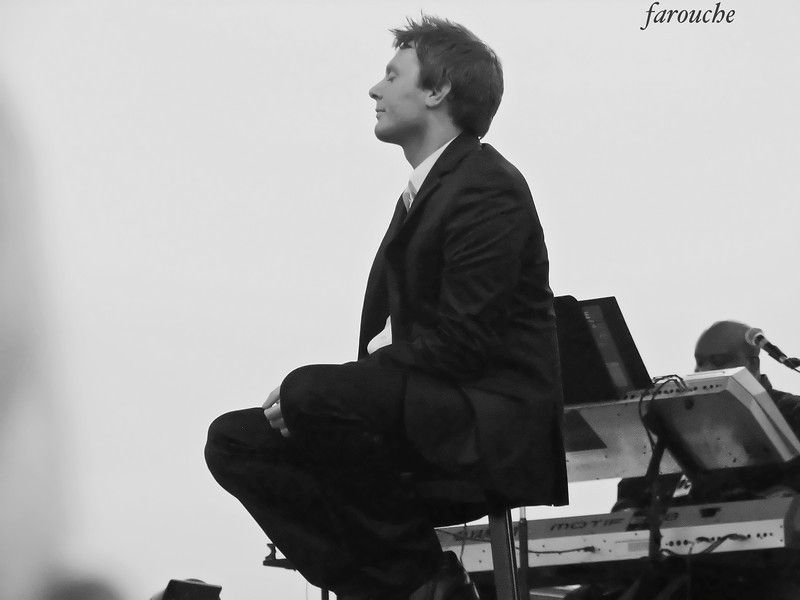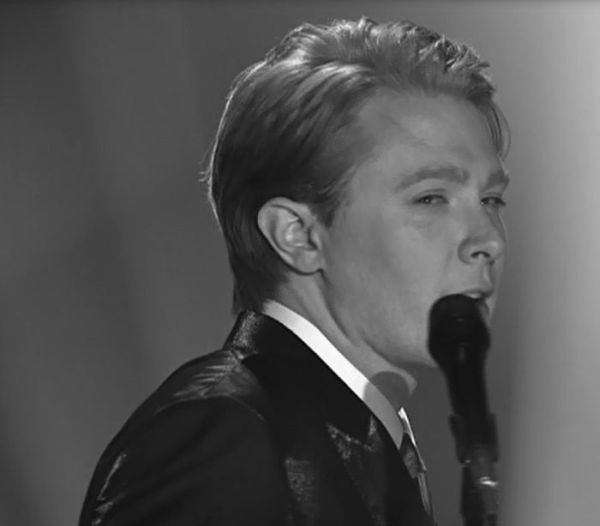 Clay Aiken News Network is an unofficial fansite. We are not affiliated in any way with Clay Aiken or his management. This website was made by fans for fans and makes no impression or impersonation of the official site, which can be found under the domain
clayaiken.com.