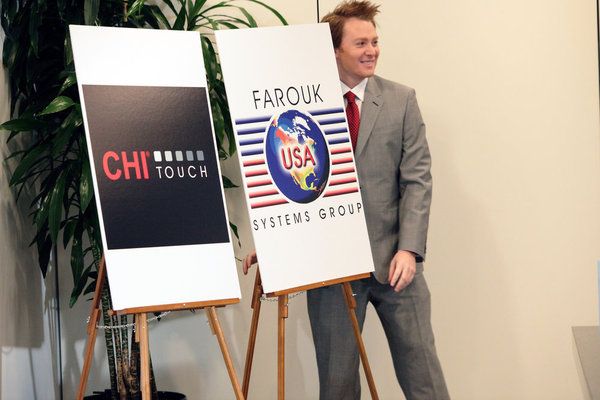 It is the morning after…Celebrity Apprentice was on NBC last night and for those in the USA, we watched episode 12.
The twist for the week?  Two people are now gone…Teresa Giudice was eliminated because she was not a good Project Manager on the last task.  Then, Lisa Lampanelli was "fired" because she was too emotional in the boardroom.   So, now it is:
Clay Aiken
Arsenio Hall
Aubrey O'Day!
The articles and reviews are already published and giving their opinions about the celebrities and the show.  The following are some of the more popular sites.  I am quoting only a few lines from each article.  Be sure and read the entire article and why not leave a comment.
Clay's Take – NBC/Celebrity Apprentice /Blog
… Lisa and I got along swimmingly for the entire task. Lisa didn't look for ways to trip me up. I certainly didn't give her any reason to be upset with me, and we produced something great.
… Teresa is the NICEST lady on this season. That's just the bottom line truth. No matter what you may think of her on Real Housewives of New Jersey, this woman is the epitome of hard work and generosity. She is just incredibly nice.
Be sure and visit this site and read Clay's blog.  AND….PLEASE…leave a positive comment.  Anything that will help is important and you know the "negative nellies" will leave their thoughts.  It would be great if there were twice as many positive comments as negative ones.
You can read Clay's blog at CLAYSTAKE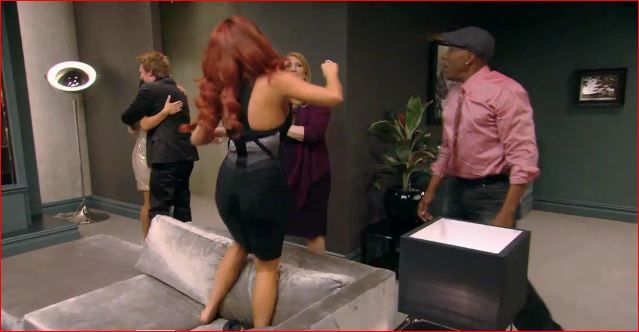 Reality Wanted – Episode 12 Recap
by Todd Betzold
… Lisa is owning her right now, bitchy or not. The other team members are listening in and Clay is cracking up and Arsenio and Aubrey are getting ticked.
… The models arrive for Clay and they all start coming at him…how do they want to the make-up, how is the set designed and so on…he kept saying they will decide when Lisa gets there…he is overwhelmed and says no direction.
… Clay decides to get the photos started since Lisa is still not back from shopping…she finally arrives. They get some clothes on a model and put her in front of the camera since they are running behind. Clay is working with the photographers and models while Lisa sits and eats. Clay is upset because they have no clue who is project manager on set as well. Donald Trump, Jr. comes in and Lisa gives him the concept and he is worried it is too deep to be understood in a print campaign.
… Time for Team Forte…Lisa and Clay do a very good…they have a lot of information on their ads, which could hurt them.
… Marlee said Clay is very sweet, but not sure if he is a leader or a follower. Marlee says Clay played the game safely since he was only project manager twice. John questions the number of times he has been project manager and why he hasn't stepped up more times.
To read the entire review, click on REALITYWANTED
EW.COM – Aubrey's Model Behavior
By Dalton Ross
My Ross…where is the review?  You spent more that ½ of your review on silly fluff.  Now, I know you like to make fun of the show, but how about letting us know what happened on the show?
… John Rich, on the other hand, was a total hard-ass. He roasted Aubrey for saying she had hundreds of thousands of dollars waiting to go to her charity, filleted Clay Aiken for saying he still hadn't given his best yet (even though JR basically entrapped him into that answer), and told Arsenio Hall he didn't look tired enough. It was all a little absurd — and wonderful.
You can read the entire review at EWCOM
After you read this blog, check out Dalton's interview with Lisa.  She said:
If you were crowning the winner of this season of Celebrity Apprentice and couldn't crown yourself, whom would you give the title to? Who did the best job this season?
I'm going to get hate mail from Aubrey about it even though she knows I love her, but I think it would have to be between Aubrey and Clay. Because Clay had a lot more dignity than we did and he still does. I mean, he's a little bitchy queen and we all know that. He's probably the only person I met on the show whom I still talk to a lot. I think he's hilarious and there's just something about the heart he puts into his charity, that he created that charity. Plus, he's worked hard and he's smart. He's like a dark horse and I think he is amazing. And I'm not like Little Miss Charitable. I totally was on this show for fame as much as charity, but you know what? Clay feels it and I think he should be a winner.
The link is LISA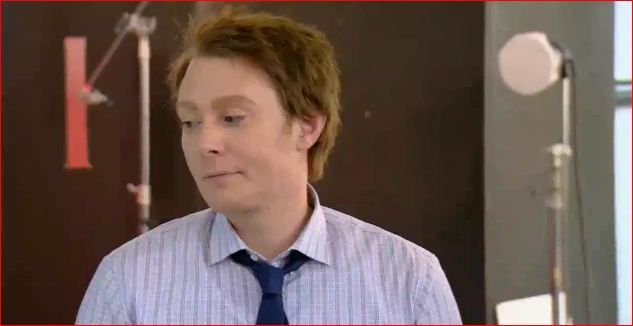 Reality TV Magazine – Chi Campaign
…Clay is listening at the door and cracking up since they neveeer cared what models the ended up with from the beginning!
… Next up is Clay who John and Marlee question whether he is a leader or a follower.
To read the entire review, visit REALTVMAG
AceShowBiz – Double Elimination And One Cliffhanger
… Lisa and Clay Aikenagreed to use "more than just a new pretty face" as their slogan. Lisa went shopping for the models' outfits, while Clay took responsibility for the photo shoot. When Lisa got back, the "American Idol" alum continued directing the photo shoot, but his project manager just sat and ate.
… On the other hand, Clay and Lisa did a good job at the presentation. The execs said their pictures were dated, but they gave a lot of information.
… As for Clay, Marlee and John found it hard to determine whether Clay is a leader or a follower.
You can read the complete article at ACESHOWBIZ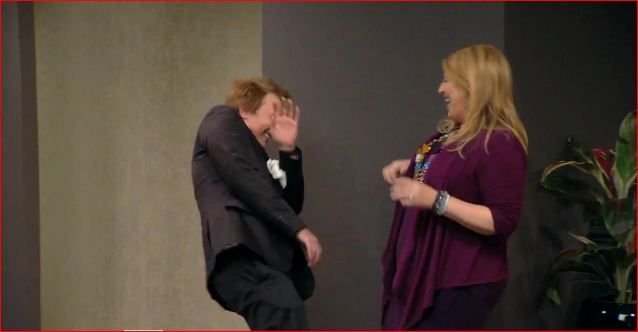 Newsobserver.com – Happiness is a warm TV
Trump Fires Two: Is Clay in The Finale?
By Brooke Cain
… Even though Clay wasn't the project manager this week, he did an awful lot of the work. Lisa went shopping with her models because, according to her, "Clay is the only gay guy in the world who doesn't know anything about fashion," and Clay supervised the photography.
… Later, Donald Trump Jr. stopped by to see how the photo shoot was going and dropped one of the best zingers of the night:
Lisa: "We are so winning this it's like unbelievable, right Clay?"
Clay: "Hello! I'm picking out the pictures of women!"
Junior: "What could possibly go wrong there!?"
… They thought Lisa and Clay did a good job pushing the dryer info and catering to both the Elle and Chi audiences, but they thought the clothing was dated (chosen by Lisa!) and that the presentation lacked passion.
Luckily for Clay, Chi preferred his team's ad, so he was safe. At least for a bit.
…  Clay impressed Marlee with his background with kids with disabilities, but she felt he was playing the game too safely. His interview with John Rich didn't go very well. John said he thought Clay was a nice guy, but also thought he was playing it safe. John really hammered Clay on why he didn't "wrestle someone to the ground" to be project manager more often.
… Well, we have to wait until next week to see who else gets fired. I'm still betting Clay makes the final two. And wins this thing! Fingers crossed, at least.
Please read the entire article at NEWSOBSERVER
NJ.com – Aubrey O'Day and Clay Aiken for an all-ginger finale?
By Vicki Hyman
…TEAM FORTE (Clay Aiken and Lisa Lampanelli): Lisa is the project manager. Elle editor-in-chiefRobbie Myers tell Clay and Lisa to marry the Elle girl — sexy, but never vulgar — with the hair dryer. Lisa wants to focus on how lightweight and quiet the hairdryer is, basically, what's on the inside, and comparing it to women, who are often judged on their exterior. (Um, like Dayana? Ah, the irony.) "More than just a new pretty face" is the slogan.
Lisa goes shopping for the clothes for the models while Clay sets up the photo shoot, although he says he doesn't have a lot of direction and tries to put off decisions until Lisa gets there. When Lisa finally shows up, she works on the copy while Clay continues to direct the photo shoot. Lisa pitches the concept to Don Trump, who has reservations about getting the idea across to readers.
At the presentation, Clay and Lisa sell the heck out of their campaign. The photos are a little dated looking but offer a lot of information.
… Clay talks about his charity, which helps train people to include those with special needs into summer programs. Marlee says she thinks Clay has played the game safely. He says he hasn't made enemies, which speaks a lot to his character. John asks him if he's too nice to win. "I didn't come here to fight with people," Clay says. "I came here to win." I love that. It's turning the tired reality show saw "I didn't come here to make friends" on its head. John tells Trump he's concerned about Clay saying he's held back in past challenges.
You can read the entire review at NJCOM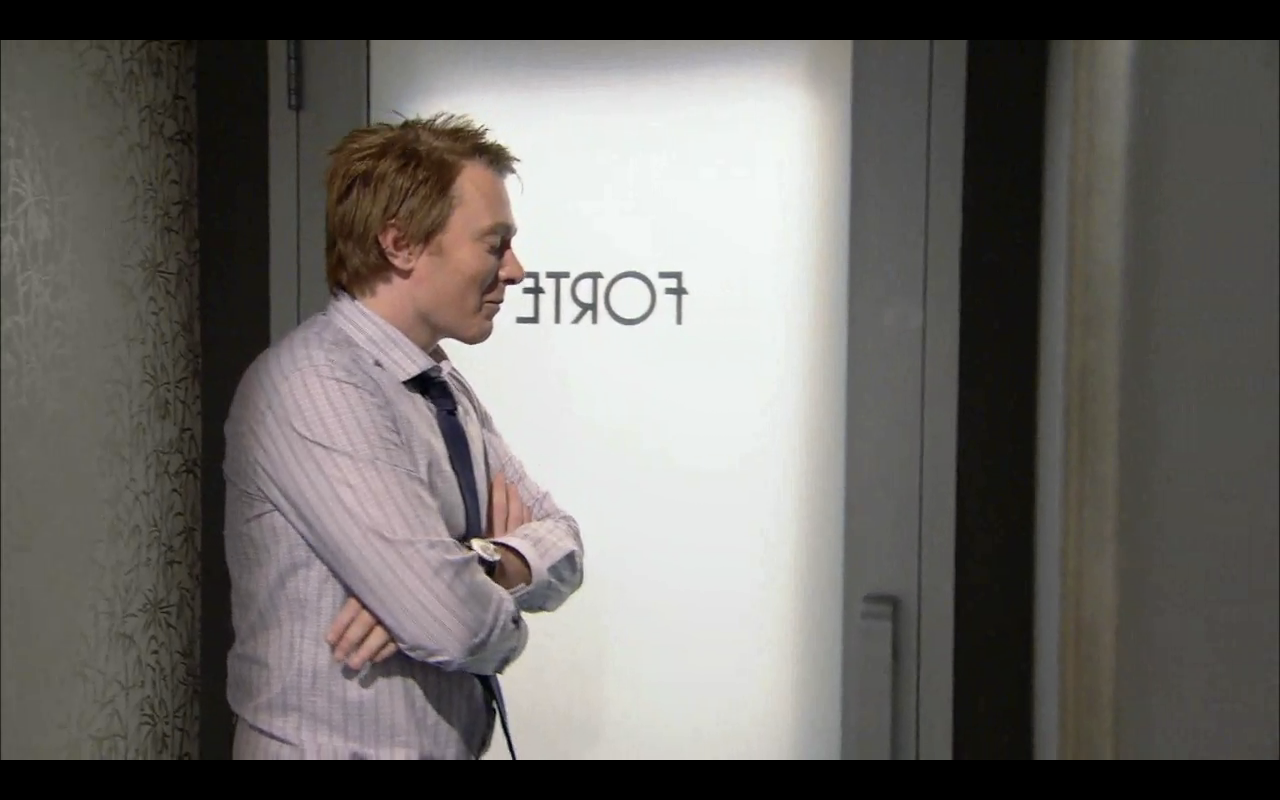 Zap2it – Teresa Giudice and Lisa Lampanelli are fired 
By Jen Harper
 …even though Lisa and Clay Aiken seem to be at a disadvantage numbers-wise (Teresa has Arsenio Hall and Aubrey) and when it comes to subject matter (Lisa admits to being clueless about fashion and, as she says, "Clay is the only gay guy in the world that doesn't know anything about fashion"), they still pull out a win.
 You can read the entire article at ZAP2IT
Screen caps by Joy2talk2U at the CB
 It is always interesting to read the different  ideas and reviews of each episode of Celebrity Apprentice.  I will add more information later today as more article and blogs are posted.  Please check back for updates!
Are you surprised at who was eliminated last night?
Clay Aiken News Network is an unofficial fansite. We are not affiliated in any way with Clay Aiken or his management. This website was made by fans for fans and makes no impression or impersonation of the official site, which can be found under the domain
clayaiken.com.