Today has been a busy day and the comments are both good and interesting for the latest adventures of Clay Aiken on Celebrity Apprentice.  As always, there are those who love Dayana Mendoza and are disappointed that she was eliminated from the show.  However, most of the sites seem to understand the frustration that she caused to her teammates.  SO…..HERE WE GO !!  Part 2 of  Jingle All The Way Reviews
Television Blend – Celebrity Apprentice Power Rankings:  Arsenio Hall Tries To Manage Aubrey
By Jessica Grabert & Mack Rawden
Clay has been at the top of the Power Rankings for a few weeks and this week he is still the leader.  This is what Jessica and Mack say:
#1) Clay Aiken (34): Partway through the challenge, both Clay and Lisa were at the end of their ropes with Dayana. The Miss Universe winner was giving Clay tips on how to perform, Lisa instructions on how to write and the backing group strange commands like make the song more pink. The way Clay and Lisa responded to the situation is a good indication of why he's on top and she's noticeably lower. Apart from one angry exchange with the model to prove his point, Clay largely stayed out of the fray, put his head down, did his job and acted respectfully in the boardroom. Lisa, well, she was another story. It takes at least a bit of professionalism to succeed on Apprentice, and Clay is wonderful at knowing when to bite his tongue.
I always enjoy reading the Power Rankings.  You can read the entire article at TVBLEND
Starpulse.com – Dayana Mendoza Takes Her Final Cat Walk
By Roxanne Tellier
… Trump wonders which team will have the advantage. After all, there's Clay Aiken, who's one of the great singers… But Arsenio points to Aubrey, and the Donald remembers, "We think of you as Playboy cover. It's actually singing, isn't it?" Ouch! Burn, Aubrey!
… Clay says that jingles typically begin with finding a melody, to which words are added. He's getting frustrated, knowing that he should have been in charge of the task, and is insulted when Dayana suggests that they should call Debbie Gibson for help.
Clay wonders if they should go with a "Teen Angel," sixties style music concept. Dayana adds that they can then switch it up a little bit and take it to the eighties. Lisa and Clay, horrified at her suggestion, continue working on the sixties sound. Dayana's frustrated that her ideas are not being accepted.
… Forte's Clay wants to get a feel for their song before the musicians arrive. Dayana begins snapping her fingers, trying to find a beat, and suggests something along the lines of Duran Duran. Clay and Lisa just wish she'd get out of the way. Dayana finally agrees with the sixties groove, but wonders if the musicians could make the sound a little less flat. Clay begins to lose it, as Dayana's lack of musicianship pushes him over the edge. He knows Dayana wants to be involved, but can't figure out why she won't defer to someone who actually knows what they're doing.
Dayana just keeps throwing in suggestions to the musicians. "Add some pink. And yellow. Could there be some red?" The musicians wonder what on earth she's talking about.
…Trump asks Clay if Dayana's success as Miss Universe had any impact on the project, and Clay says they didn't see that on this task. After this task, and the way she handled it, it's hard for him to have respect for Dayana. She micromanaged things that she knew nothing about.
The link to the entire article is STARPULSE
New York Daily News – Aubrey O'Day and Dayana Mendoza are menaces to project management
Jingle competition strikes sour note among Forte Members
By Joyce Chen
…The lesson to be learned from this week's "Celebrity Apprentice" is two-fold.  First, don't let Aubrey O'Day out of your site if you value your position as project manager, and second, don't let Dayana Mendoza get in your way if you value your position as project manager.
…The former "American Idol" contestant is sad to see his buddy Penn out of the picture, but can now clearly see the pot of gold, er, oversized check, at the end of the tunnel.  Ironic, though, that he and Arsenionare the two last men standing, he notes, even though the men's team had hit the ground running at the start of the competition.
…But here's a chance for Clay to really shine:  the challenge for this week involves creating a 90-second jingle for Good Sam's Roadside Assistance, something that's right up obnoxious-and catchy Clay's alley.
…Clay and Lisa try their best to be diplomatic with Miss Universe, but it's clear that their patience is wearing thin with the Venezuelan beauty.  Her string of bad suggestions just never ends.
…She peers over Lisa's shoulder as she's trying to write the script and even goes so far as to tell Clay how to sing the jingle.  And don't nobody do that to Clay Aiken, "American Idol" superstar!  The bubbly singer is noticeably irked, flaring nostrils and all.  Clay is now 100 percent on Lisa's side.
To read the entire article click on NYDAILYNEWS
Rolling Stone – Jingle All The Way
The 'Dirty Half-Dozen' stuck by the side of the road
by Dan Hyman
…The other team is having issues of its own. "Dayana doesn' t know the difference between jingle and 'jingle all the way', " Lisa Lampanelli says.  From the start, Clay Aiken and Lampanelli drive the team's creative vision.  Mendoza, meanwhile, continues to prove to be a weak player.  ANd her teammates are done putting up with her idiocy.  How bad is Mendoza on this task?  Lampanelli and Aiken suggest a Sixties, Frankie Valli-style jingle.  Mendoza listens to a group of session musicians play a melody on that fashion and suggests adding "more read and yellow.  "Duran Duran and rhumba."
Hyman's article can be found at ROLLINGSTONE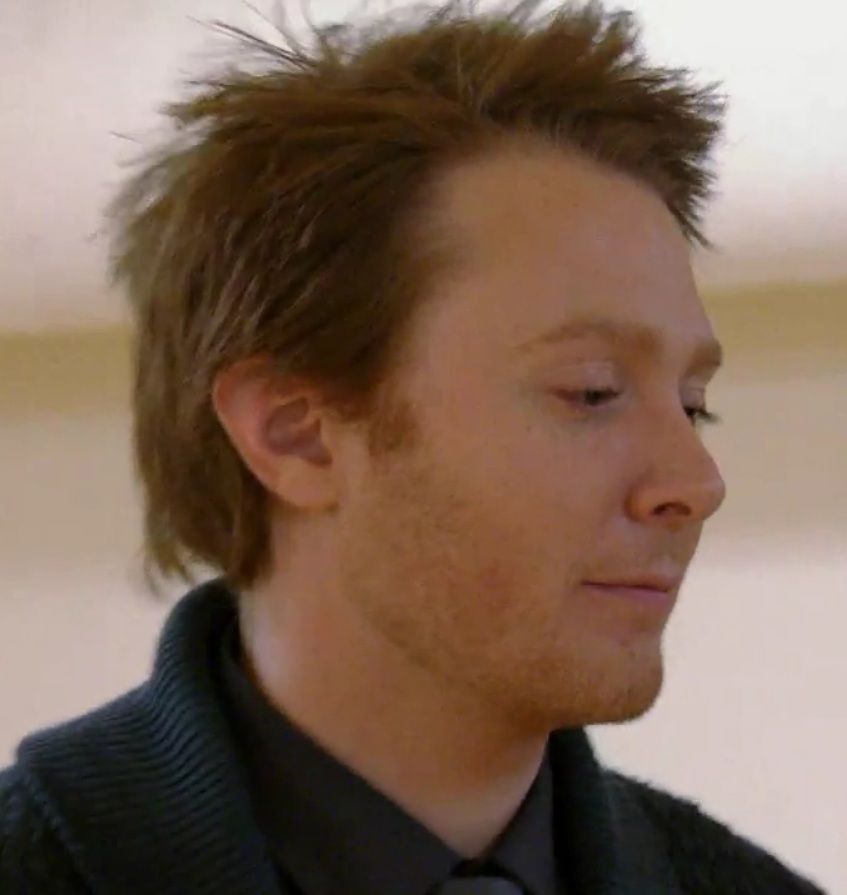 CBS – Celebrity Circuit – Three cheers for the jingle
by Mary-Jayne McKay
…What did she do wrong?  For starters, she put herself, and not her team, first by pleading to lead the task.  It was clear from the start that it was beyond her.  In the van after getting the task, she showed that she had no idea what a jingle was when she asked her teammates whether it wasn't a Christmas task (think "Jingle Bells").
…Aiken and Lampanelli were kind when they told host Donald Trump that they had to waste precious minutes giving Mendoza a crash course in musicology.  Here's some of the things they did mention…
1.  When Aiken suggested a '60s sound, she agreed but suggested they could bring it up into the '80s.
2.  When the band played a sample song, she asked if they could add more pink. (Was she talking about the singer or the color? Who knows?)
3.  She asked for lyric changes that would have thrown off the timing of the melody.
4.  She kept insisting on using the word "track," when the Good Sam assistance they were promoting wasn't for trains but for TVs.
…Aiken told the Trumps he wouldn't use the same language but he did suffer from the same feelings as Lampanelli.
The link to the entire article can be found at CELEBRITYCIRCUIT
Reality Blurred – Don't tell Aubrey O'Day, but on Celebrity Apprentice, she's just like Dayana Mendoza.
by Andy Dehnart
…The two people who got the most attention on last night's Celebrity Apprentice were Dayana Mendoza and Aubrey O'Day.  On the surface, they seem like very different people: Dayana thought a jingle was a version of "Jingle All The Way," while AUbrey has actually written every jingle ever used, ever, all while doing cancer research during her many trips into burning buildings to save orphans.
…When she did that during the jingle-writing task, that led to both more yelling from Lisa and gave us more of what has become a highlight of this season: Clay Aiken reactions.  Both in the moment (he made faces behind her back) and in intervieews, he is hilarious and ridiculously quotable – so quotable I just stopped writing down things he says, because there are too many and they're much better in context.  Once again, Celebrity Apprentice helps us see a celebrity in an entirely new way.
Read this funny review at BLURRED
NJ.com – Like the blind leading the seeing
by Vicki Hyman/The Star-Ledger
…When the musicians show up and they narrow down the jingle style to the mid-'60s Four Seasons, Dayana suggests adding "a little bit pink into it, yellow? Something a little more…not as flat?"  Even giving her a pass for the language barrier, it's still pretty annoying.  She then tries to direct Clay in the recording booth, and instructs Lisa to "sound a little cuter, not so scary."  Dayana also suggests having one person dressed as a hippie, because, after all, it's the 60's  The Four Seasons played at Wood stock, right? "It was not like the blind leading the blind," Clay says.  "It was like the blind leading the seeing."
…At the rehearsal space, Clay gets prickly when Dayana tries to give him some staging suggestions.  Dayana backs off:  "I'll just sit here and when you're done, I'll clap."
… At the performance, Clay is dressed in a plaid jacket and has hair slicked back; the back-up singers and dancers are in polka-dot dresses and headbands.  The mascot Good Sam comes out and the dancers dance around him.
…Trump asked Clay whether Dayana's background and popularity as Miss Universe helped on a task like this. Huh? What a weird question.  Um, no, Clay says.
…Clay says it's hard to have respect for Dayana after this task, and she should have put herself into a supportive role as opposed to being a micromanager.
NJCOM is the link to the entire article.
It is always amazing how many articles and reviews are posted about Celebrity Apprentice.  Many of the sites have polls too.  I hope you will try and visit the sites and enter the poll.
I am sure there will be more Tuesday.  It always takes a bit before all the sites publish their ideas.  I will post the links as soon as I can.
Who will be the next apprentice to be fired?
Clay Aiken News Network is an unofficial fansite. We are not affiliated in any way with Clay Aiken or his management. This website was made by fans for fans and makes no impression or impersonation of the official site, which can be found under the domain
clayaiken.com.