Today is Wednesday, but I am still smiling and remembering the excitement of watching Clay Aiken's Web concert on Monday night.  For me, it was just the right mixture of beautiful singing, relaxed fun, and thank yous to fans, donors, and also to Clay and Ben!!
Statistics change all the time, but at this time there are 7, 845 comments under the video of the entire concert and 725 more under the test of Invisible.  Probably my favorite comment came from The Harnett County Democratic Party:
 I posted this on our Harnett County Democratic Party page, but also wanted to share it on my personal page for those of you who may have not yet liked the Party page. While we were all working hard for Clay, he promised he would sing for us at a later date. Being a man of his word, here it is. To take a quote from Clay when he was at our house for dinner, it's "so good that I'm going to have to take my shoe off and throw it at you." It's an Aiken family saying. He was talking about the potatoes and cornbread we served. Enjoy!
What a nice comment!
Every time I try to put up the number of plays, the number changes, but at this moment, there are 30,323 plays.  I think that is pretty good, don't you?
The following are some screen caps of the concert from lindylo: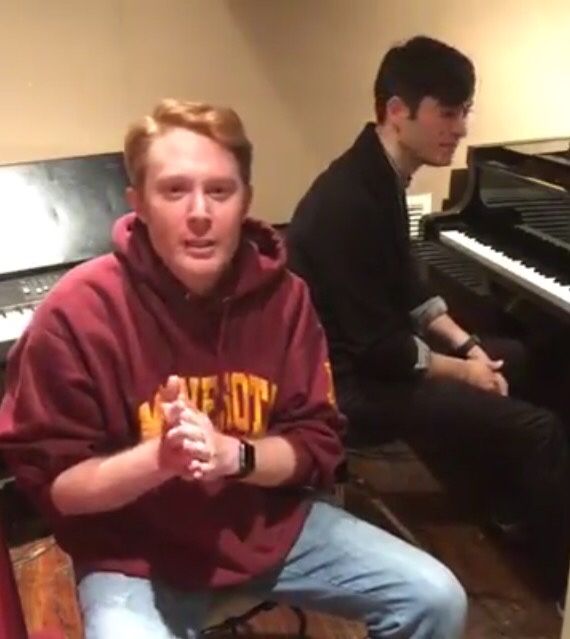 I hope there is some way that we can have another one of these special concerts!
The premiere of  American Idol, season 15 starts tonight, January 6th.  Since this is the final season for the show, there is a great deal of promotion for the series.  It is fun when you find Clay Aiken included in the press.  The following are just a few articles that have been published in the last few days.  I will quote the Clay mention and the link so you can read the entire article.
Chicago Tribune – 'American Idol' kicks off farewell season with auditions, Kanye West cameo
…Fox's 13-year-old singing competition, once a primetime ratings juggernaut that has waned in popularity the past few years, defined the reality-contest genre and made household names of Kelly Clarkson (Season 1), Clay Aiken (Season 2), Carrie Underwood(Season 4) and Adam Lambert (Season 8), among others…
The entire article can be reached at Chicago Tribune
~~~
Jake's Take – Jake's Take-The 30 Greatest Talents that "American Idol" Discovered-Part Two
2-Clay Aiken (Season Two) 

I think that it is safe to say that Clay Aiken is the greatest male vocalist that not only appeared on American Idol, but he also still is the gold standard that every male singer that appears on America's Got Talent, Idol, The Voice and X Factor has to match. While he did not look like a superstar during his audition, both Randy and Simon were taken aback by his golden voice.  Throughout the competition, Clay proved that he was not only a top contender to win his season, but also a future recording star that could be a force to be reckoned with.

Key Performances: "Don't Let the Sun Go Down on Me," "Solitaire," "Grease" & "Bridge Over Troubled Water"
You can read this interesting article at JAKE'S TAKE
~~~
NPR – 'American Idol' Nears The End Of Its Long Lifespan'
American Idol's 15th and final season premieres on Wednesday. Pop culture writer Linda Holmes tells NPR's Rachel Martin about its legacy, why it was so good for so long, and why it's coming to an end…

…And then you just have a lot of these people who aren't necessarily gigantic stars, but they work. They still work. They make records. They perform live. And some of them are still people who just operate on this huge well of goodwill toward them. People like Clay Aiken, who still can go out and get fans anywhere and ran for Congress and was on "Celebrity Apprentice," and he'll never go away…

…MARTIN: And every year, there was always a ballad or two that just stopped us in our tracks.

MARTIN: Because, yes, this is just a TV show designed explicitly to get ratings and to make money, but it was also a place where an amateur singer with a dream, like Clay Aiken, could take the stage in front of millions of people and sing like nothing else mattered…

~~~
The Detroit News – It's Fox's swan song for 'American Idol'
…Kelly Clarkson's importance to the "Idol" franchise cannot be understated. By becoming a legitimate star in her own right, she validated the "Idol" premise and promise. The show would have been a hit without her, but it wouldn't have held the same real world clout, the feeling that what the show was doing had a tangible effect outside of its own bubble. It's something the show's knockoffs still struggle to achieve.

Other stars followed, most notably Carrie Underwood, "Idol's" all-time most decorated alum, but also Jennifer Hudson, Clay Aiken, Ruben Studdard, Chris Daughtry, Fantasia Barrino, Kellie Pickler, Katharine McPhee, David Cook, Phillip Phillips, Jordin Sparks and Adam Lambert. Together they've sold millions of albums, charted dozens of hits, collected 13 Grammy statues and even won one Academy Award…

…Last May's Season 14 finale was the show's lowest rated finish ever, with less than 8 million viewers tuning in to see Nick Fradiani beat Clark Beckham. It was a long way from the 38 million who tuned in to watch the Ruben Studdard-Clay Aiken finale in Season 2…
You can read the entire article at DETROIT NEWS
~~~
Entertainment Tonight – Randy Jackson looks back on 15 years of American Idol(and the elimination that still pains him)
Ahead of the Wednesday premiere of the 15th and final season of American Idol, we talked to original judge Randy Jackson about the cultural phenomen's many success stories, what to expect from the final installment of the show, and all of that (beloved) bickering…

…What's your favorite performance ever?
So many. Kelly Clarkson, the finale of that first season. Clay and Reuben, that finale…
You can read the entire article at ET
~~~
Am NewYork – 'American Idol' losers: Clay Aiken, Jennifer Hudson and other top runners-up
…Clay Aiken (Season 2, Runner-Up): He may have the most varied post-"Idol" resume of anyone, having authored a best-selling book, been appointed a UNICEF ambassador and even losing a Congressional race in his home state of North Carolina…
You can read the entire article by Robert Spuhler at AM NEW YORK
~~~
E Online – What Are 15 of Your Favorite American Idol All-Stars Up To Now?
American Idol has produced its fair share of superstars after fourteen seasons—and many of its most famous contestants didn't even win. Heck, Jennifer Hudson won an Oscar and she didn't even make the Top 5! In honor of the show's fifteenth and final season premiering this week, we took a look back at where some of your favorite non-winners have found themselves in the years since their time on the show—Broadway, Nashville and Washington, D.C. included…

…Clay Aiken Season 2 (Runner-Up)

You definitely heard songs from Aiken's post-Idol singing career, since he dominated the radio for a while after before turning to politics. The North Carolina native ran as the Democratic candidate for his home state's second congressional seat in 2014 (but ultimately lost to the Republican incumbent)…
You can see the entire list at E-ONLINE
~~~
Worcester News – American Idol set to bow out with 'amazing' final series, say producers
…Past winners and familiar runners-up will be sprinkled throughout the season, starting with the open auditions in which winners Ruben Studdard, Clay Aiken and Taylor Hicks were on hand to share tips with the hopefuls…
The entire article can be read at Worcester News
I look forward to seeing more articles about Clay Aiken and his role in American Idol.  I just hope I can find them all!
Will You Be Watching American Idol Tonight?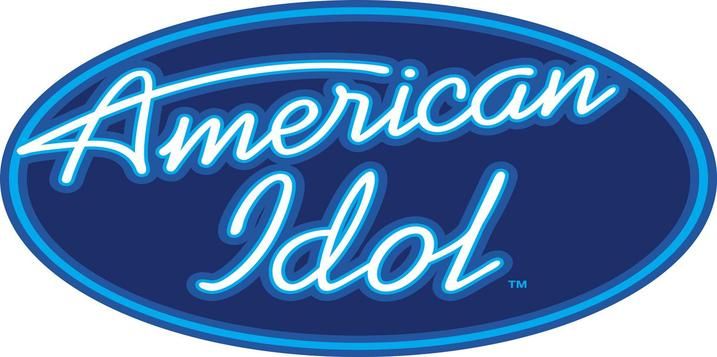 Clay Aiken News Network is an unofficial fansite. We are not affiliated in any way with Clay Aiken or his management. This website was made by fans for fans and makes no impression or impersonation of the official site, which can be found under the domain
clayaiken.com.